Teaching and Learning
The Gayhurst Curriculum
Our aim:
At Gayhurst Community School, we foster a love of learning by delivering an innovative curriculum rich in creativity and high in academic expectations. From Nursery to Year 6, cross-curricular topics have been created that cover the National Curriculum subjects in a relevant and engaging way.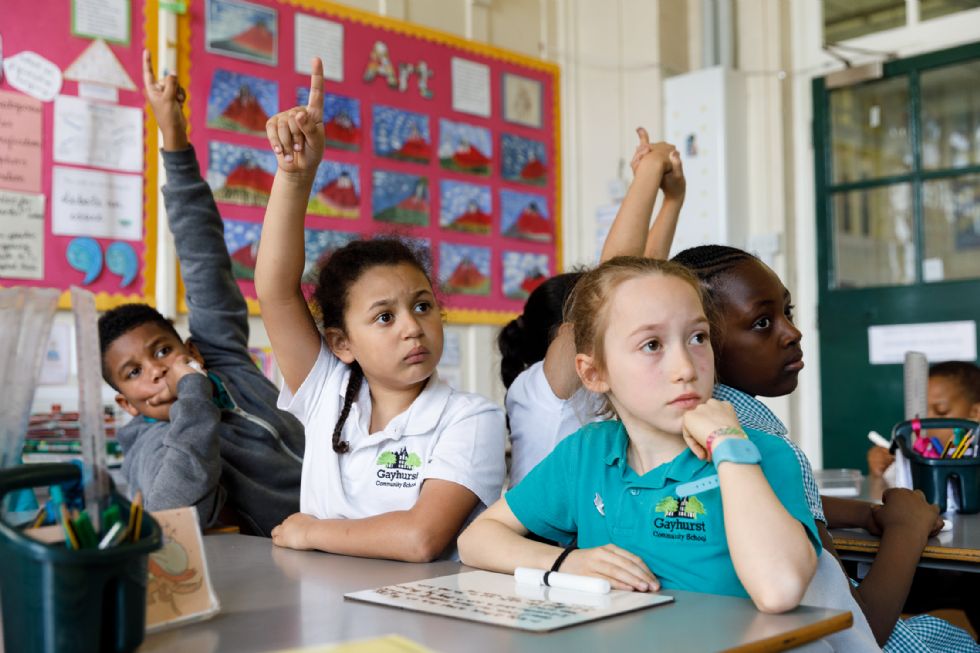 Our topics have also been created to make full use of the local area. This might include looking at the geographical features of our local area, or studying the people of different places. A recent project, My Hackney, saw children across the school visiting the local area and sharing their favourite places.
We understand that children learn in different ways and in a range of environments, so we aim to be learning outside the classroom and outdoors as much as possible. Trips range from visiting local parks to having a day at The Natural History Museum.
The end result should be well-rounded individuals who are curious about the world around them and hungry to learn more.
Design:
Our curriculum is designed to fully meet the requirements of the new National Curriculum but also to ensure that we provide rich learning opportunities, which deepen and extend understanding. The curriculum is divided into subjects and the majority of these are taught weekly (or daily for English and Maths). In addition a number of subjects are taught in blocks. The table below shows how each subject is taught:
Subject

English

Maths

Daily lessons

P.E.

2 x weekly lessons

Science

5 x 2 week blocks per year

Languages (Spanish)

1 x weekly lesson

Topic (Geography, History, Art and D.T.)

4 x 4 week blocks per year

R.E.

4 x 1 week block per year and religious festival assemblies

Computing

1 x weekly lesson and 2 x 2 week blocks per year

Music

2 x 1 week block per year plus weekly music assemblies,

weekly whole class drumming and peripatetic teaching of

other instruments

PHSCE

Weekly circle time, assemblies and 2 x 1 week blocks
In addition we have a number of themed weeks. Two weeks of PHSCE, the first week focussing on being a part of the school community and the second focussed on SRE (sex and relationship education) as appropriate for the year group. We also have a week focussed on Black History month and a week of learning centred around creativity, linking to the 'Take One Picture' scheme from the National Gallery.
English and Maths:
Our English curriculum comprises of two main components, the teaching of reading and writing. At Gayhurst we use Read Write Inc for the teaching of synthetic phonics and Supported reading sessions in Year 1 designed by Reading Recovery teachers. In Key Stage Two we use Destination Reader as a whole text approach to teaching depth in reading comprehensoin skills.
To further develop reading and oracy skills, we use the 'Power of Reading' to support effective teaching of English throughout the school. Our children are encouraged to write creatively through a range of texts used as a stimulus. We are a Numbers Count school and ensure that all our teachers become maths specialists through enhanced professional development by understanding what does work in the teaching of maths.
Other subjects:
Geography, History, Art and Design & Technology are taught through a topic approach focused on the objectives from the new National Curriculum. Our topic work also now links to the fantastic art gallery we have in our playground. #TAG at Gayhurst allows all children in the school to exhibit their own work and launch a private view event to showcase their art to the local community. This has allowed us to maintain a creative and engaging approach to these subjects whilst ensuring rigor and high standards. All children in Key Stage 2 are taught Spanish.
PDF documents of each year's curriculum overview and various subject curriculum overviews can be downloaded below.The curriculum overviews show the overview of units studied from year 1 to 6 and these are supported in school by more detailed documents detailing the objectives and approaches to teaching.
If you have any questions or would like further information on our curriculum please contact the school.