My Hackney
My Hackney was a whole school project that ran across both Gayhurst and Kingsmead primary schools. This amazing project involved a huge collaboration of artists, students and parents who came together to explore what it means to live in Hackney and ideas about what Britishness is, culminating in a large installation at the Round Chapel in Hackney.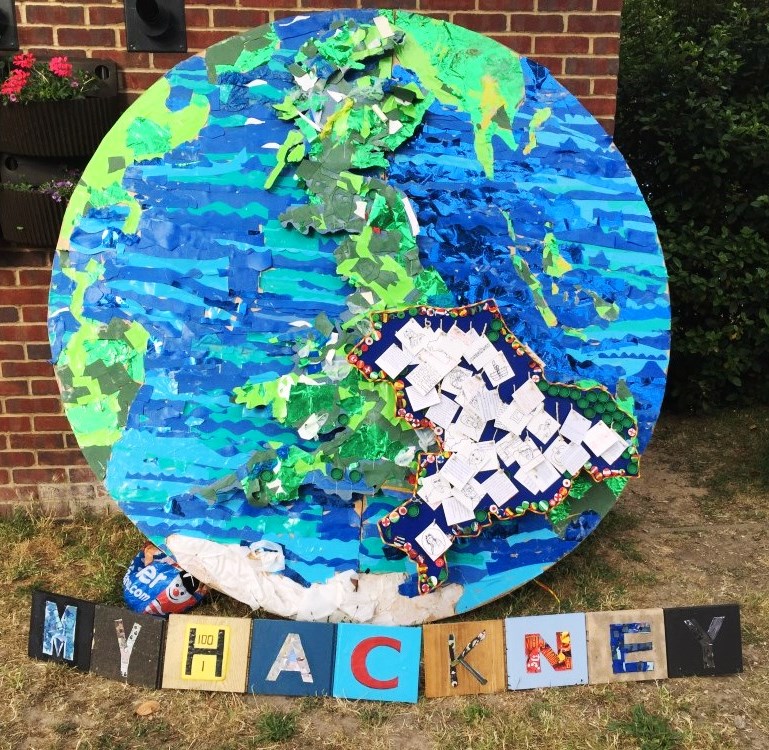 Art was used as a creative response to the local area and values we share: Hackney values, British values, Global values, Human values.
Children from all year groups from both schools made artworks that explored the local area and expressed themselves. These were exhibited in the Roundchapel as an enormous 3D map of Hackney during the annual Hackney Music Festival.
Artworks from over 1000 children & artists filled the beautiful Heritage building.
Highlights included:
Diverse model boxes of children's favourite places in Hackney.
Beautiful stained glass images of people who help us.
Photos, soundscapes & leaf prints from the local parks.
Documentary and animated films made by the children about how we use our local parks.
Letters exploring the different journeys of people who arrived here from elsewhere, inspired by exhibitions at the Hackney Museum.
A huge globe made out of recycled materials focusing on Hackney's place in the world.
Spoken word poems about the values of Liberty & Tolerance in Hackney recorded on MP3 players.
Here is a taster from one of the poems …
"Liberty is Hackney Marshes. It sounds like freedom, tastes like diet coke and tango …"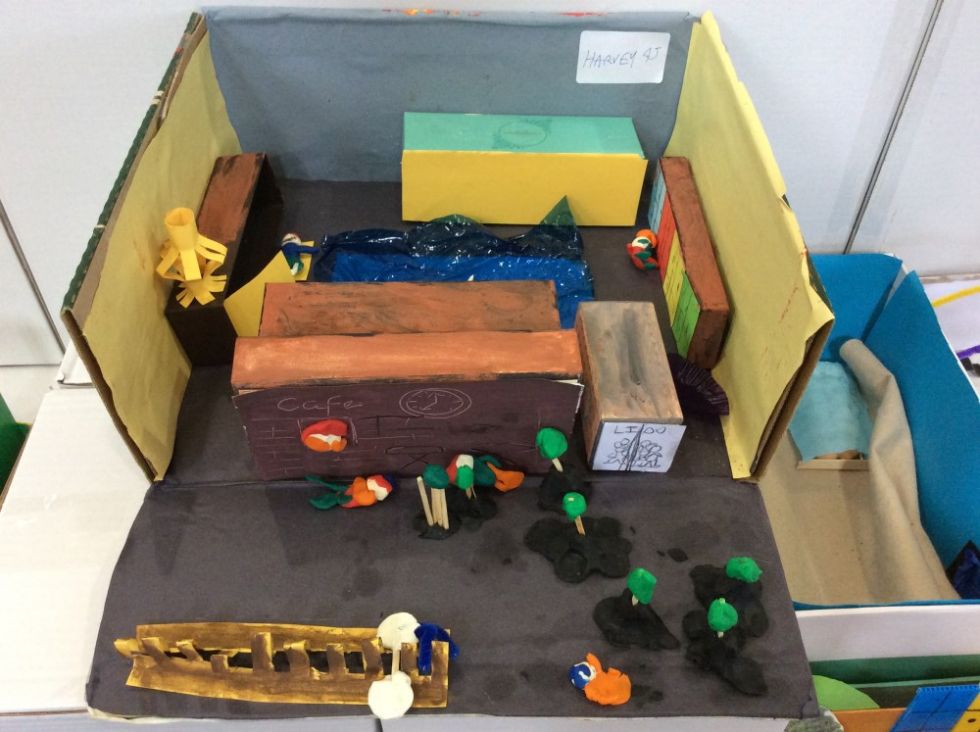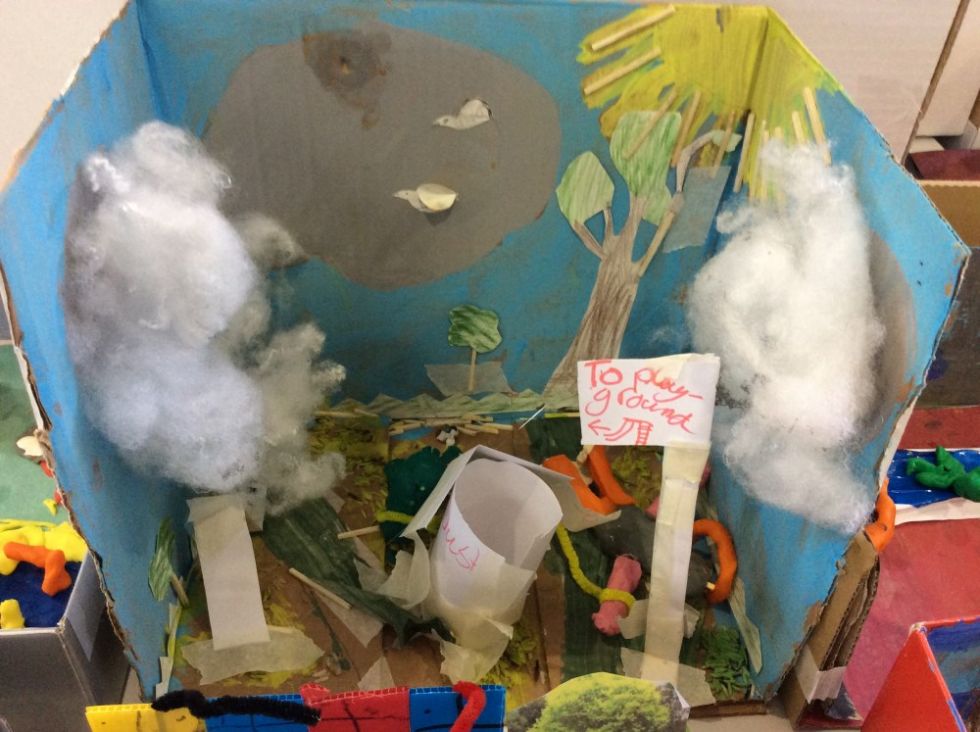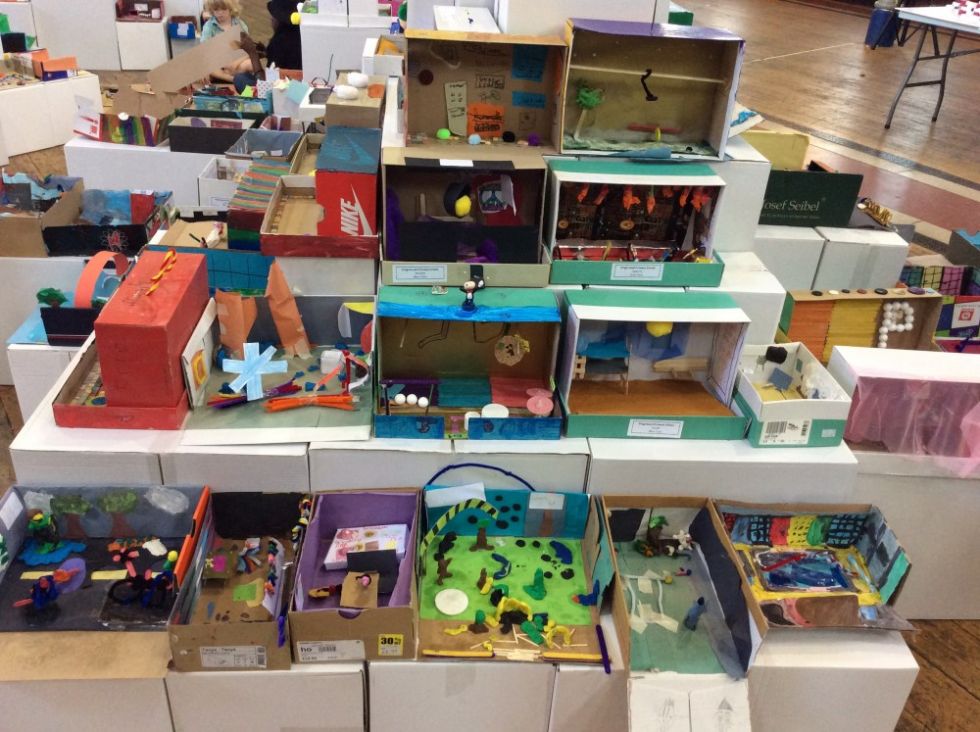 "As a town planner and Hackney resident for more than 20 years, I thought My Hackney was excellent, innovative, and unusual."
"A wonderful celebration of Hackney, which must surely be one of the most amazing, diverse and exciting places in the world. The Borough's physical and cultural heritage needs actively to be understood, cherished and supported - and I have no doubt that My Hackney was a big step in this direction."
"It was wonderful to see the children's work laid out as in a exhibition, so many different children's perspectives in a coherent whole."
"As a Hackney resident I was able to fully relate to what was being expressed and this gave the piece a very strong sense of authenticity…"
"The My Hackney project gave children, staff and parents at both schools the opportunity to collaborate on a project that celebrated all the great things about living and working in Hackney. The work produced and the subsequent exhibition was a great celebration of Hackney talent and helped the schools to embellish their creative curriculum offer."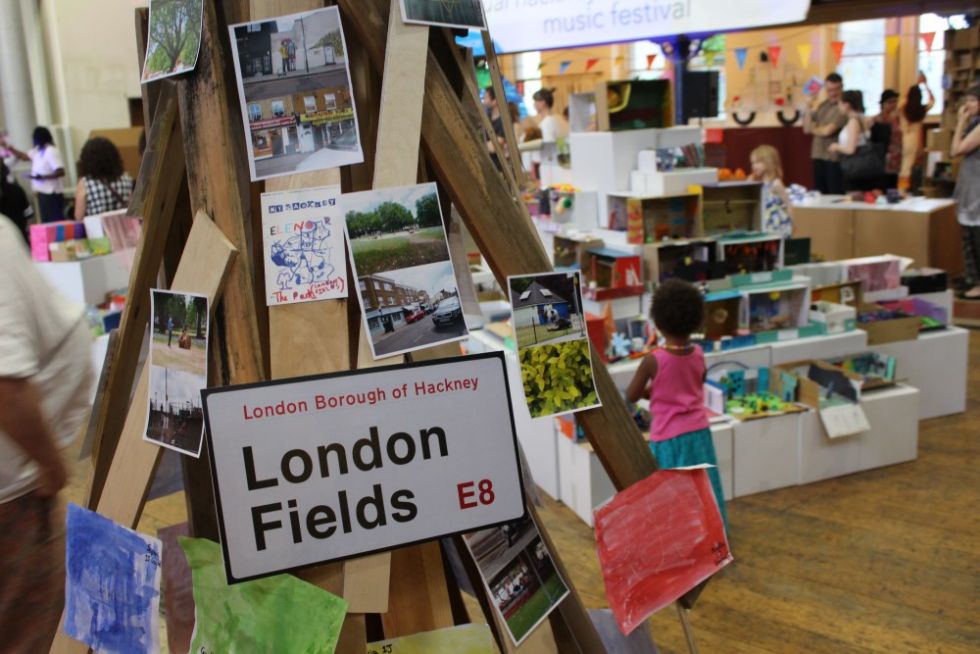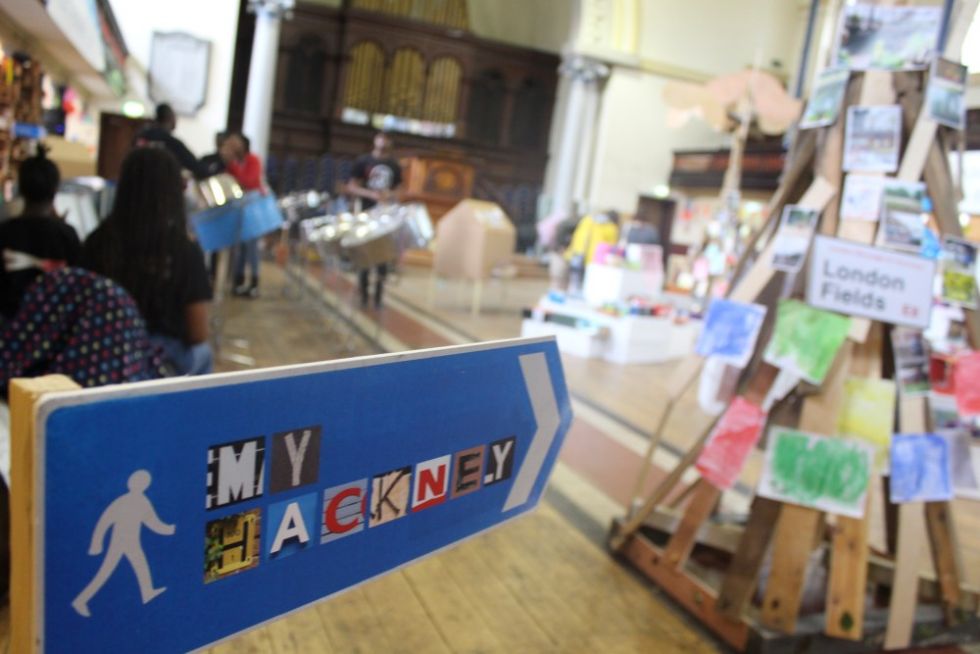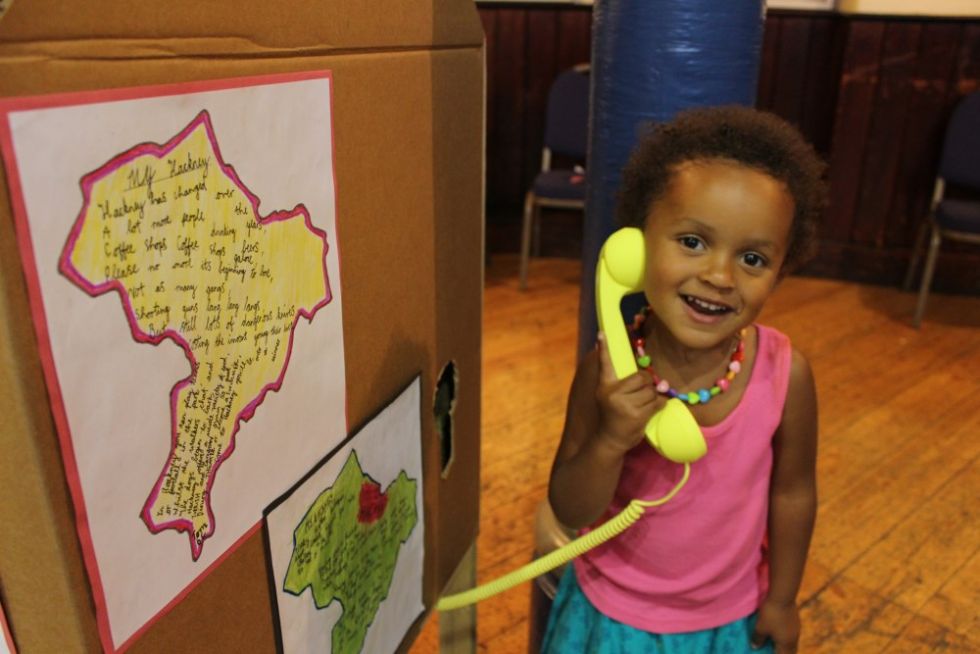 The project made links with local arts organisations like the Hackney Museum, Hackney Music Service, Barbican Guildhall and Hackney Empire. We continue to connect creative activity with local cultural opportunities and develop a relevant local area curriculum.
We are grateful to the many parents who contributed creative skills to develop the artworks. The project has stimulated several great creative collaborations between the schools and the parent community. We will be running the My Hackney project again, hopefully in the Autumn term. If you have skills you can offer please get in touch.
The photos featured on this page give a glimpse of the artistic excellence involved. For more photos, poems and a video of the event, visit https://myhackney.wordpress.com