Lunch
Our school lunches are cooked on the premises and always include freshly baked wholemeal bread, a salad bar and fresh fruit. We try to use local and organic ingredients where possible. Our kitchen is nut free and there are daily gluten free and vegan options. All meat served at school is halal (see PDF of halal certificate at bottom of this page).
OUR FOOD VISION
Our Head Chef is Helen Cottle. Helen and the kitchen team cook as much of the school lunch food as possible from scratch. They use a variety of ingredients and choose flavours that the children enjoy.
We chop vegetables by hand and experiment with textures. For example with carrots we have batons and we also grate carrots for coleslaw and shave into ribbons for salads.
We put salads on the tables for the children to share and choose themselves - this is a good social experience for the children and they also seem to especially enjoy food when they feel able to choose.
We have fresh fish to the menu each week.
We talk and listen to the children, encouraging them to try things and asking what they think of the food.
We regularly review the menu and adapt it according to feedback from the children.
Menus
Our current school lunch menus are attached. Please note allergens are marked on the menus in the following way:
D = Dairy, G = Gluten E = Egg, S/S = Sesame, F = Fish, SF= Shellfish).
The menus are always evolving and Helen is constantly tweaking them based on observations and comments from the children. The menus are also subject to change sometimes due to what our producers have in stock.
We would love to have your feedback on both the menus and school lunches - please contact admin@gayhurst.hackney.sch.uk
Cost and Payments for School Lunches
The cost of dinners for a week is £8.75 unless
your child is in Reception, Year 1 or Year 2 in which case they are free (see below). Please pay your dinner money in advance online - see the Parent Pay page in the Parents & Carers section of our website.
Children in the Infants (Reception, Years 1 and 2) receive a free piece of fruit each day at morning break time.
Water is provided for all children at lunch time and throughout the day.
Free School Meals
Since September 2014 all children in Reception, Year 1 and Year 2 receive Universal Free School Meals regardless of parental income or benefits. However, even if your child is in one of these year groups, we still need you to apply for free meals if you are receiving benefits. This will allow Gayhurst to claim important extra funding that is based on the number of families registered for Free School Meals and this funding will benefit your child.
If your child is in Nursery or Years 3, 4, 5 or 6 and you are in receipt of benefits your child may be entitled tor Free School Meals. You will need to apply by completing an application form. Parents/Carers only have to apply for Free School Meals once. Hackney Education will check your entitlement against information held by the Department for Education on a regular basis so that you don't have to renew your application every year or provide proof of your entitlement. You can find more information about Free School Meals eligibility here:
https://education.hackney.gov.uk/content/apply-free-school-meals
To apply for Free School Meals you will need to first register to apply online for Free School Meals/Pupil Premium
After you have completed your application you will receive an email to confirm your eligibility, you can then bring this into the school office as proof of your entitlement. Hackney Education will also send out a notification to us here at school confirming your child's FSM and Pupil Premium eligibility.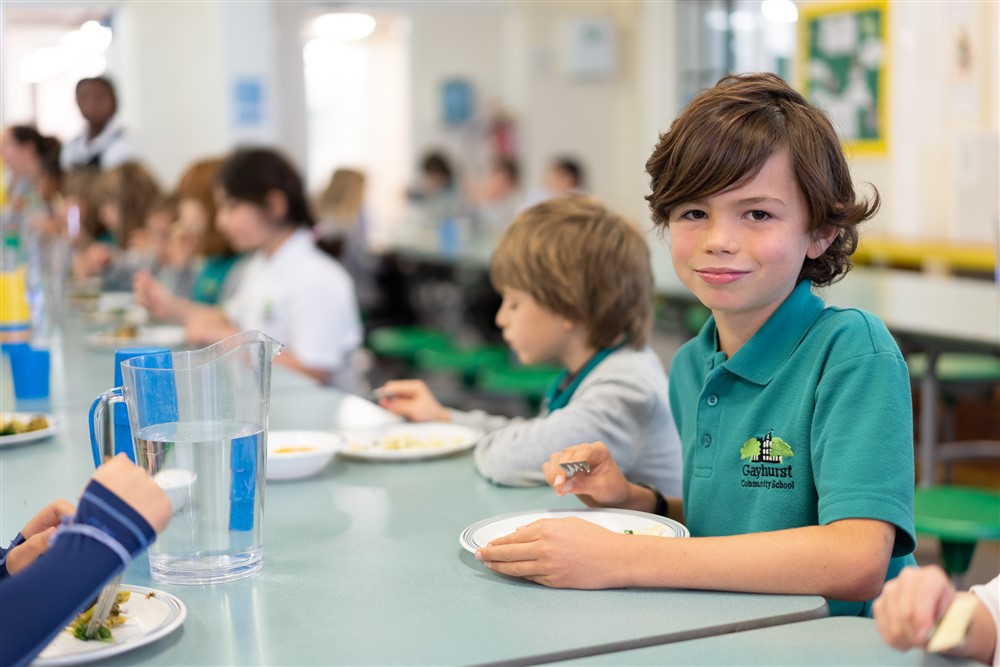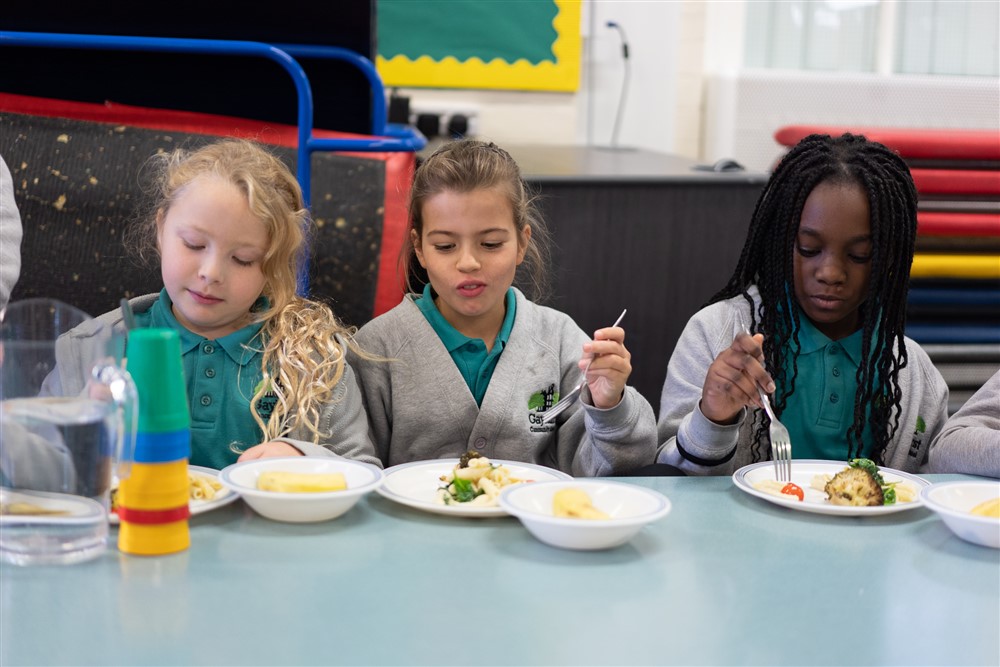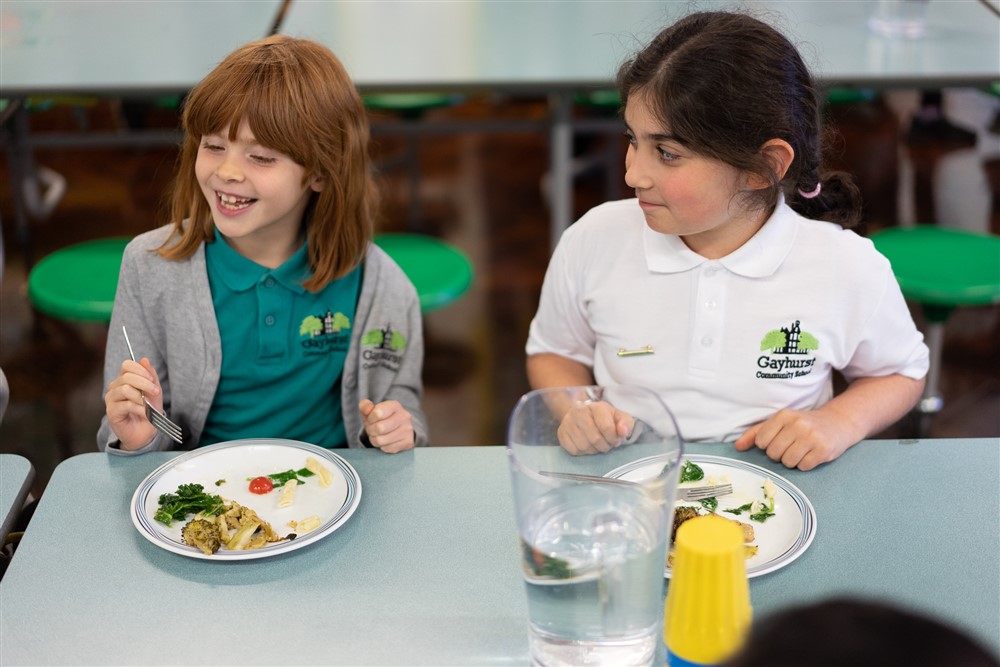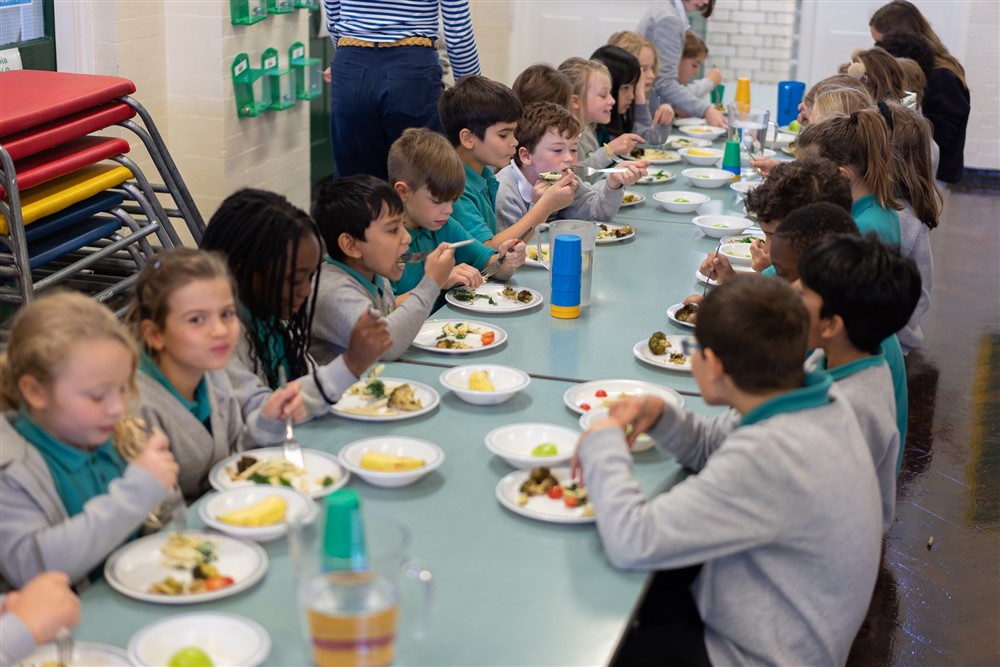 Food Education and Enjoyment
Our aim is to bring fun food education into the school restaurant and bring staff from the kitchen into the classroom to talk to the children about cooking and the ingredients they use. For example growing mushrooms, cress or strawberries, cooking with them and eating them. We have a school kitchen garden and welcome volunteers for this project. Please do get in touch if you'd like to be involved.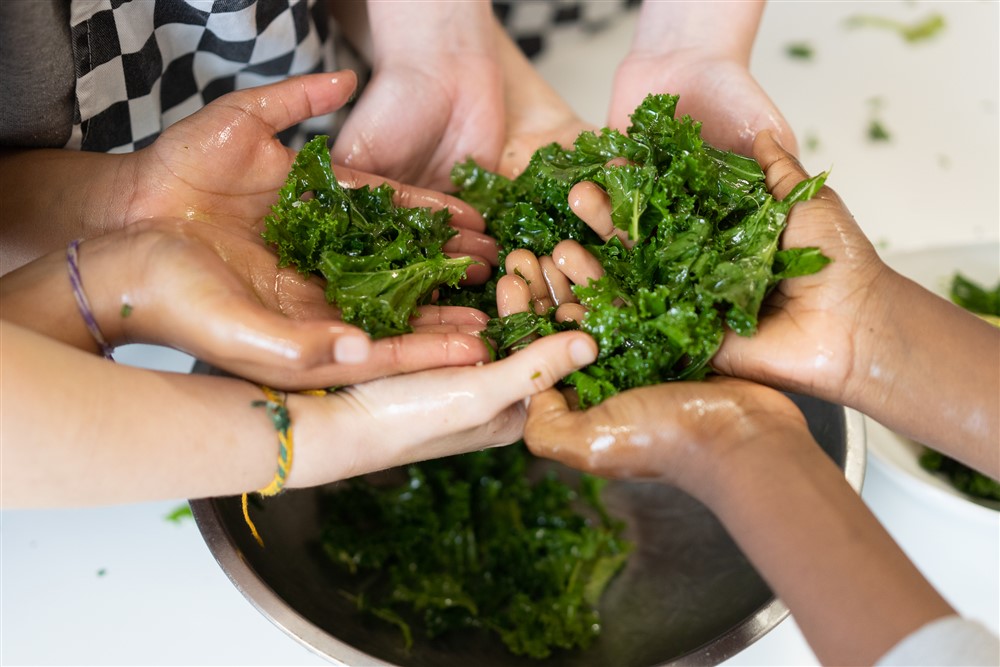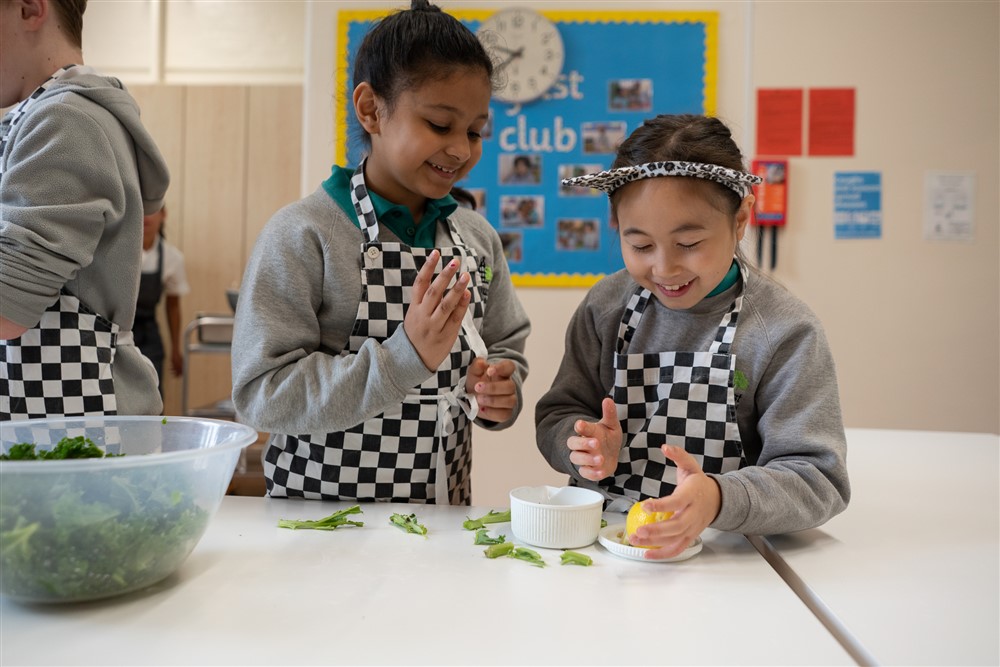 We also arrange regular trips to The Hackney School of Food (which is based on the site of one of our partner schools Mandeville Primary School) where the children learn about food and nutrition, take part in age appropriate cooking lessons in the specially designed teaching kitchen and learn about where food comes from and how it is grown, picking and using fruits, vegetables and herbs grown in the School of Food's extensive garden, orchard and vegetable beds (www.hackneyschooloffood.com)
Captain's Table
At lunchtime children from Reception up to Year 6, who follow all of our dining hall rules, have a chance to gain an invitation to eat at the Captain's Table. This is a very special table, set up in the dining hall every three weeks. It has a table cloth, glasses, china plates and bowls, a bread basket, juice and a special desert made by our chef.
Each day, children who follow the dining hall rules are given special tickets which go into the Captain's Table box. There is no limit to how many tickets children can receive.
Every three weeks names are pulled out of the box. The chosen children are awarded a golden envelope with their invitation to join the Captain's Table.
The Gayhurst Dining Hall Rules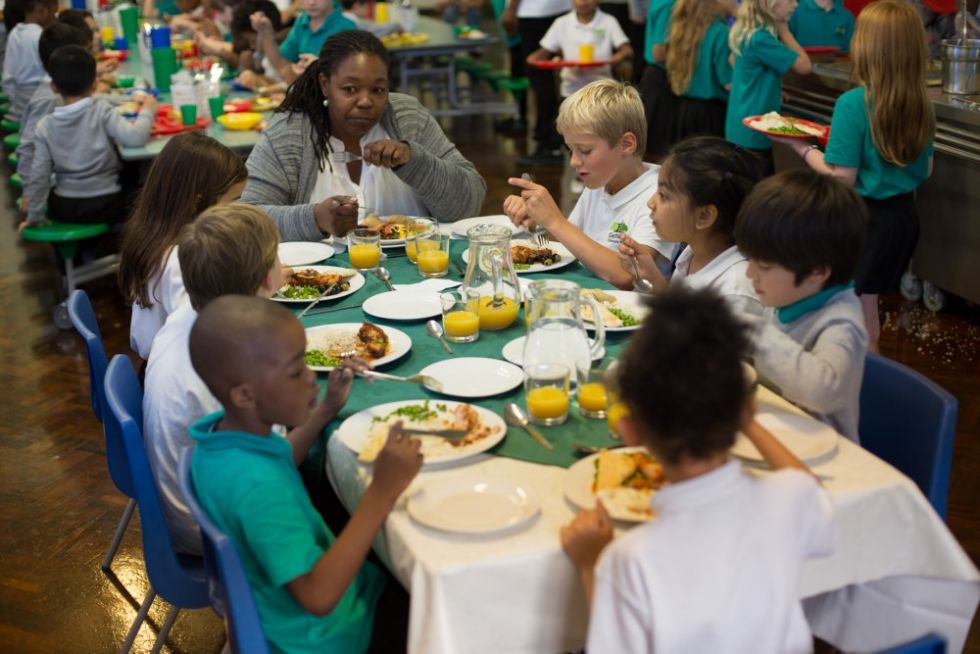 We remember to use good table manners
We use a knife and fork
We always walk in the dining hall
We put our hand up if we need help
We always talk in a quiet voice and wait our turn to speak.
At Gayhurst we encourage all children to eat school meals together every day.
We recognise that some children may have a particular need which may mean that they have difficulty accessing the main school food menu with the adaptations already provided.
In the first instance, please email admin@gayhurst.hackney.sch.uk and a meeting can be arranged with the Head Chef to discuss your child's needs and aim to find food that they enjoy. Our Head Chef works hard to support all allergy and medical needs and will make individual adaptations. As well as the two hot meal options daily there has also been a 'tasting plate' on offer for children who can't find a main meal choice they like. This is a nutritionally balanced plate of accessible food.
If your child continues to find lunch food difficult and there is a specific need linked to SEND, medical or social reasons, then please complete the short form titled 'Referral form School Lunches' which can be found at the bottom of this page and email it to admin@gayhurst.hackney.sch.uk. The Associate Headteacher will review all forms and discuss next steps in conjunction with you.
In response to feedback from some parents and children, we will be providing a quiet space for children to eat food brought from home, away from the main lunch hall.