Lunch
OUR FOOD VISION
In the Gayhurst kitchen we cook as much of the school lunch food as possible from scratch and give the children a variety of ingredients and flavours that they enjoy.
Here are some of the small but significant steps we have taken in the k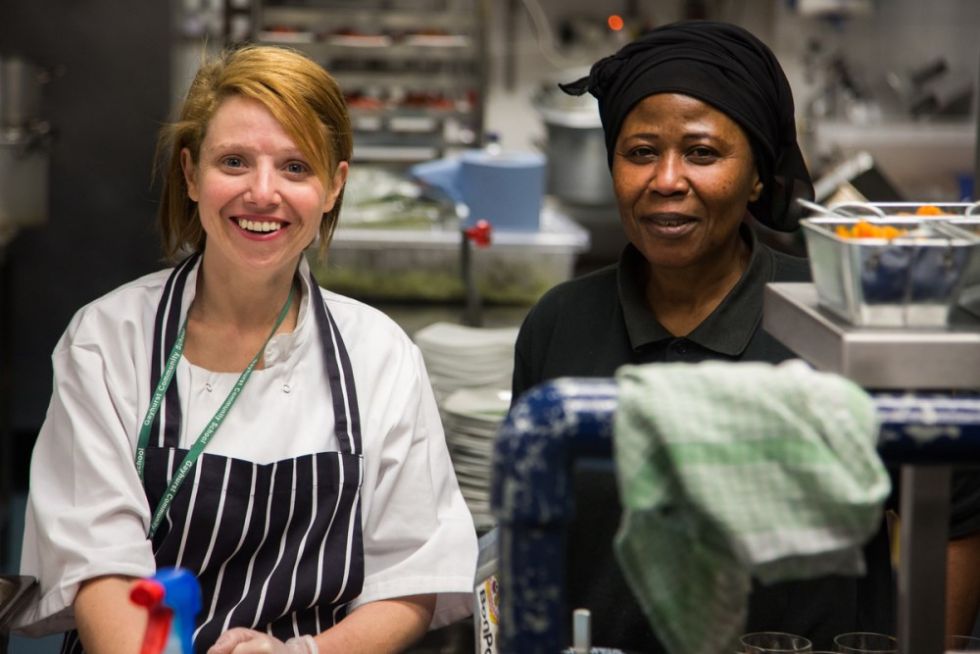 itchen and the 'restaurant' since Nicole Pisani became our head chef:
We now chop vegetables by hand so that we can offer variety to the children and give a homemade feel to the recipes. For example with carrots we can have batons, make a yoghurt dip, shave into ribbons for salads or grate for coleslaw. We have discovered the children love cucumber ribbons especially!
We have experimented with putting foods such as herbs and salads on the tables for the children to share and choose themselves, this is a good social experience for the children and they also seem to enjoy food when they feel able to choose it.
We have introduced fresh fish to the menu. This was an example of how important patience is with introducing new foods to young children. Initially they were very apprehensive but over time the oat crumb salmon has become a popular choice.
We are making homemade beans, and this term a local bakery is going to come and teach us how to bake sourdough bread and pizza bases. We are also going to make homemade ice cream.
We have discovered that many of the children love the sixth taste, 'umami', which is a savoury taste found in foods such as pesto (basil and parmesan), chorizo (paprika sausage), soy sauce (they love the chicken in soy sauce) and olives. Corn on the cob was a big winner.
We talk and listen to the children every day, encouraging them to try things and asking what they think through the green ball, yellow ball voting system.
The classroom and beyond
Our aim is to bring fun food education into the school restaurant, and bring staff from the kitchen into the classroom to talk to the children about cooking and the ingredients they use. For example growing mushrooms, cress or strawberries - cooking with them and eating them. Children in Reception recently had lobsters brought round to their classrooms to look at and learn about. From seed to plate & seasonal food posters.
We have a school kitchen garden and welcome volunteers for this project. Please do get in touch if you'd like to be involved.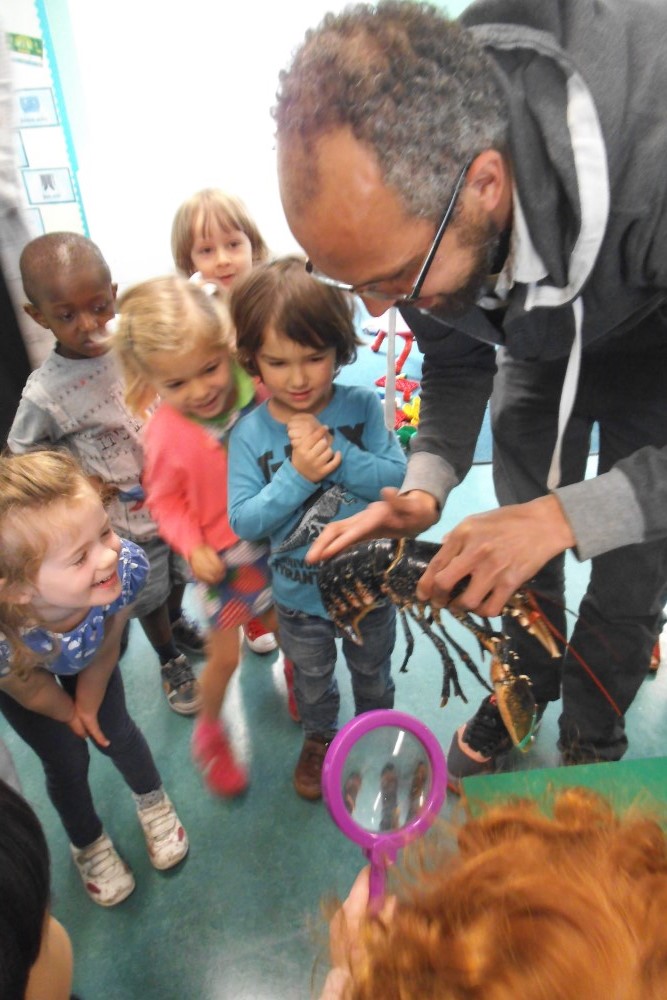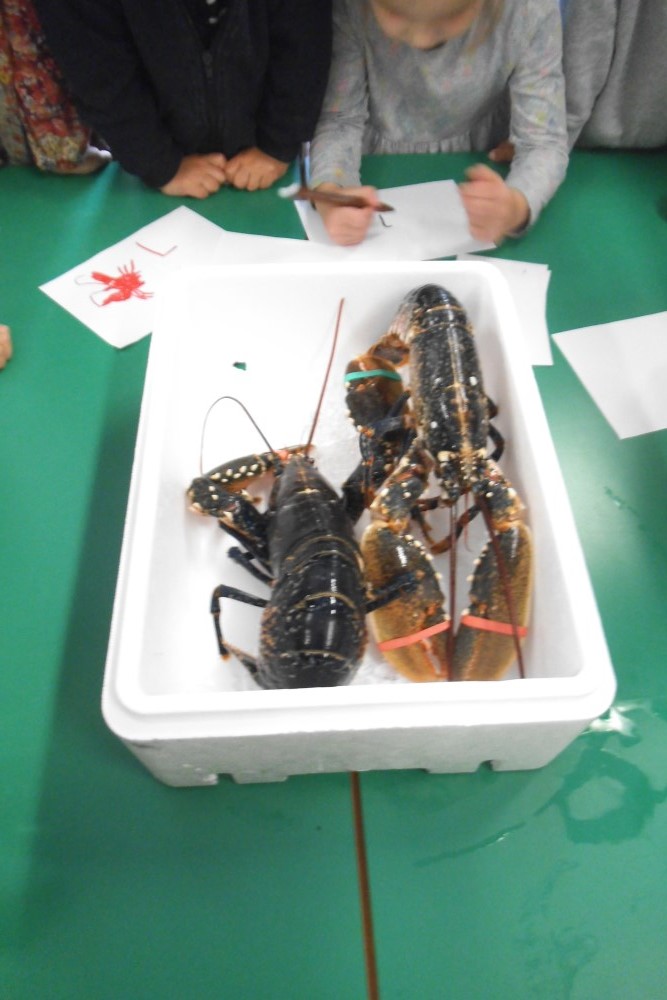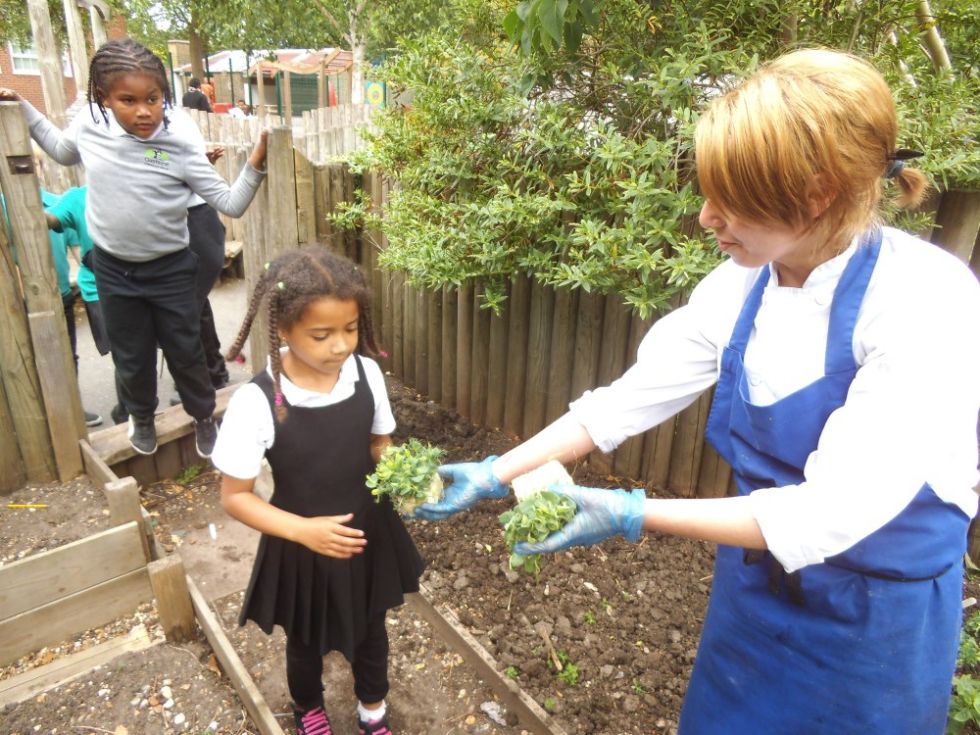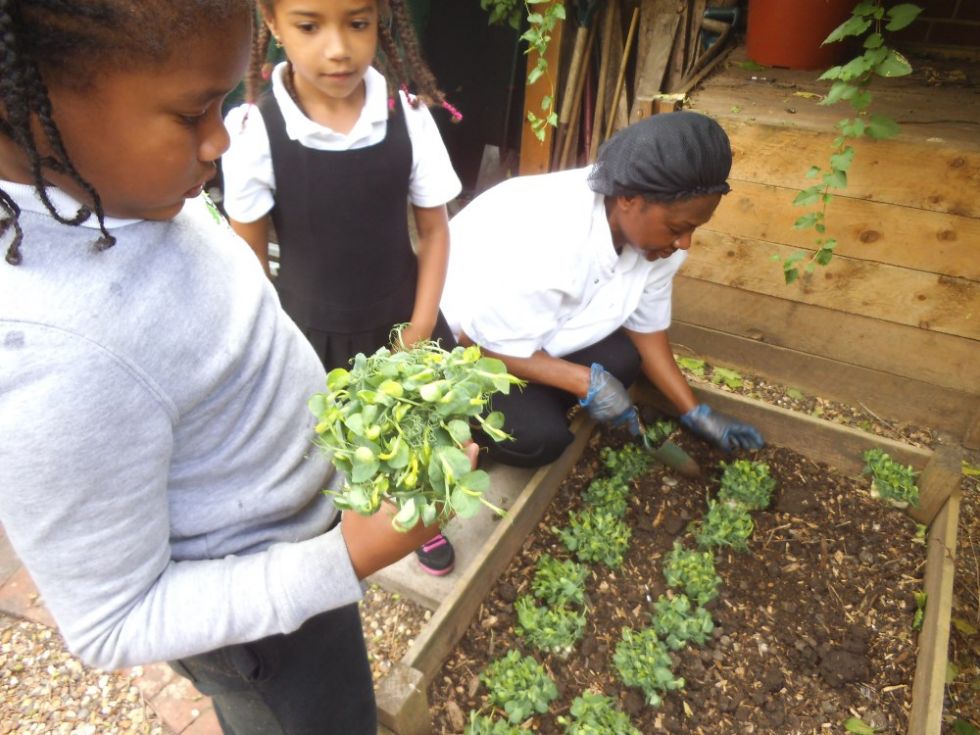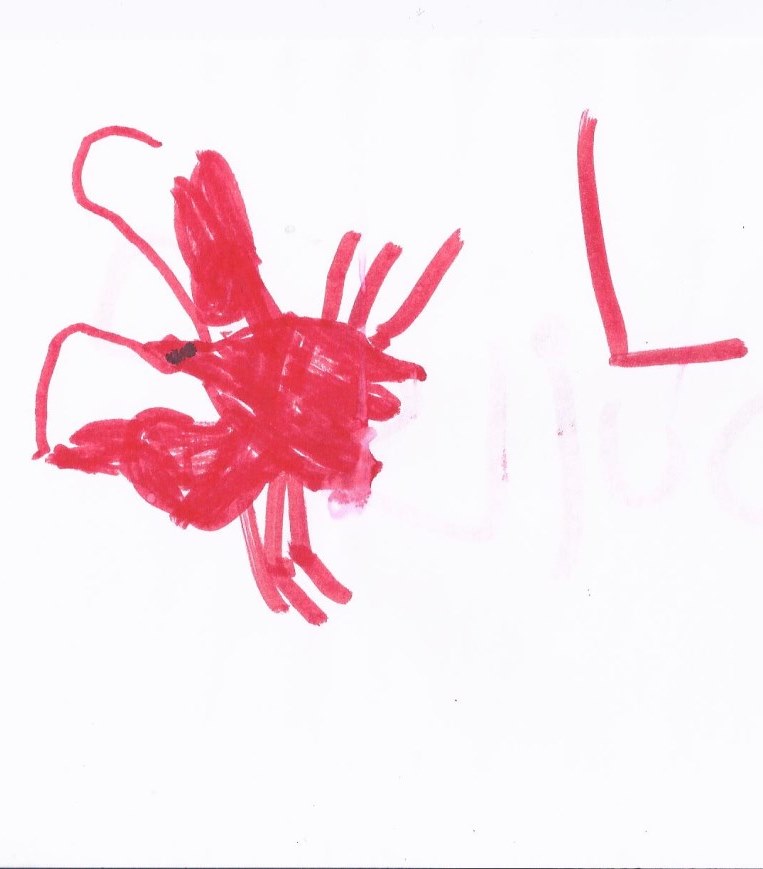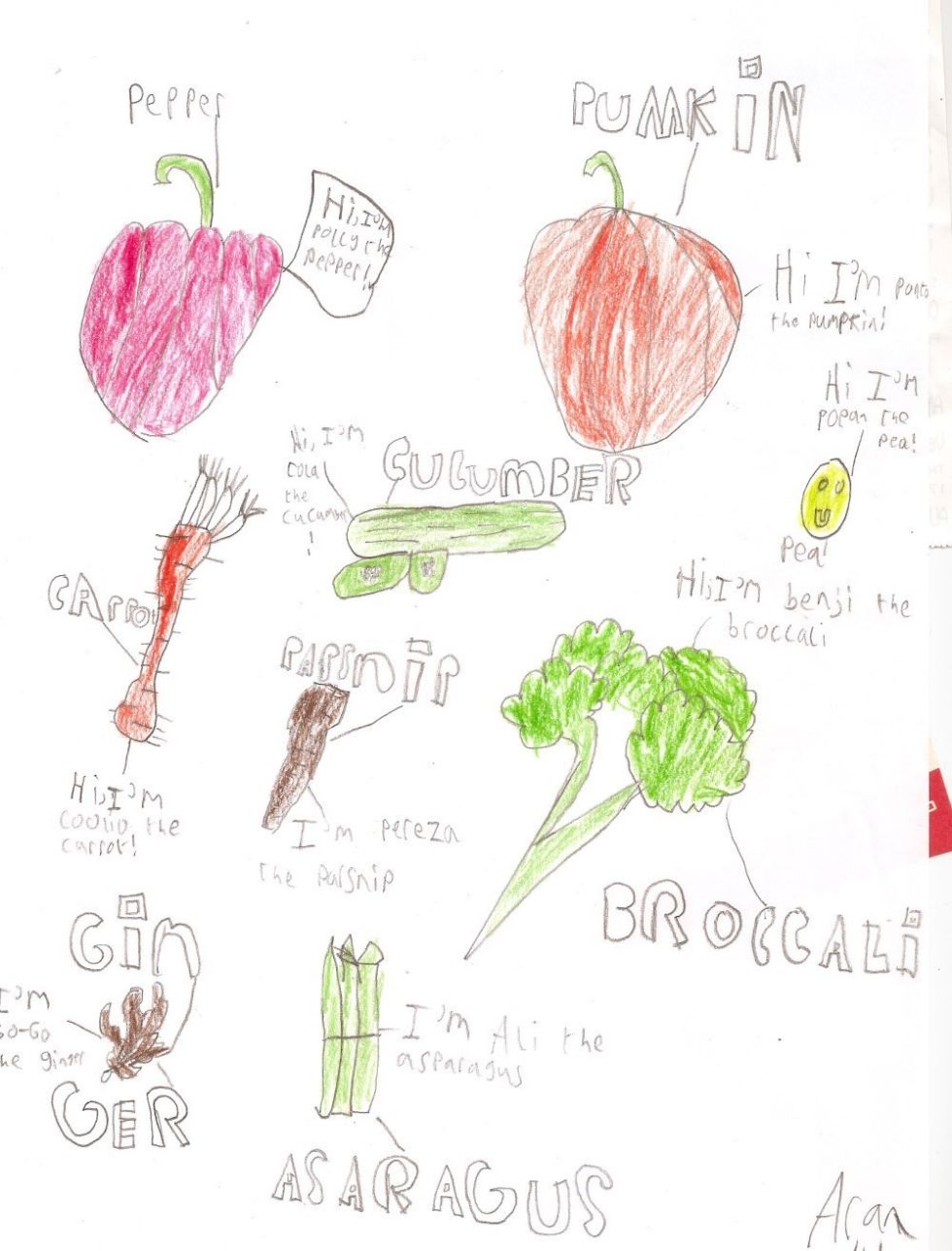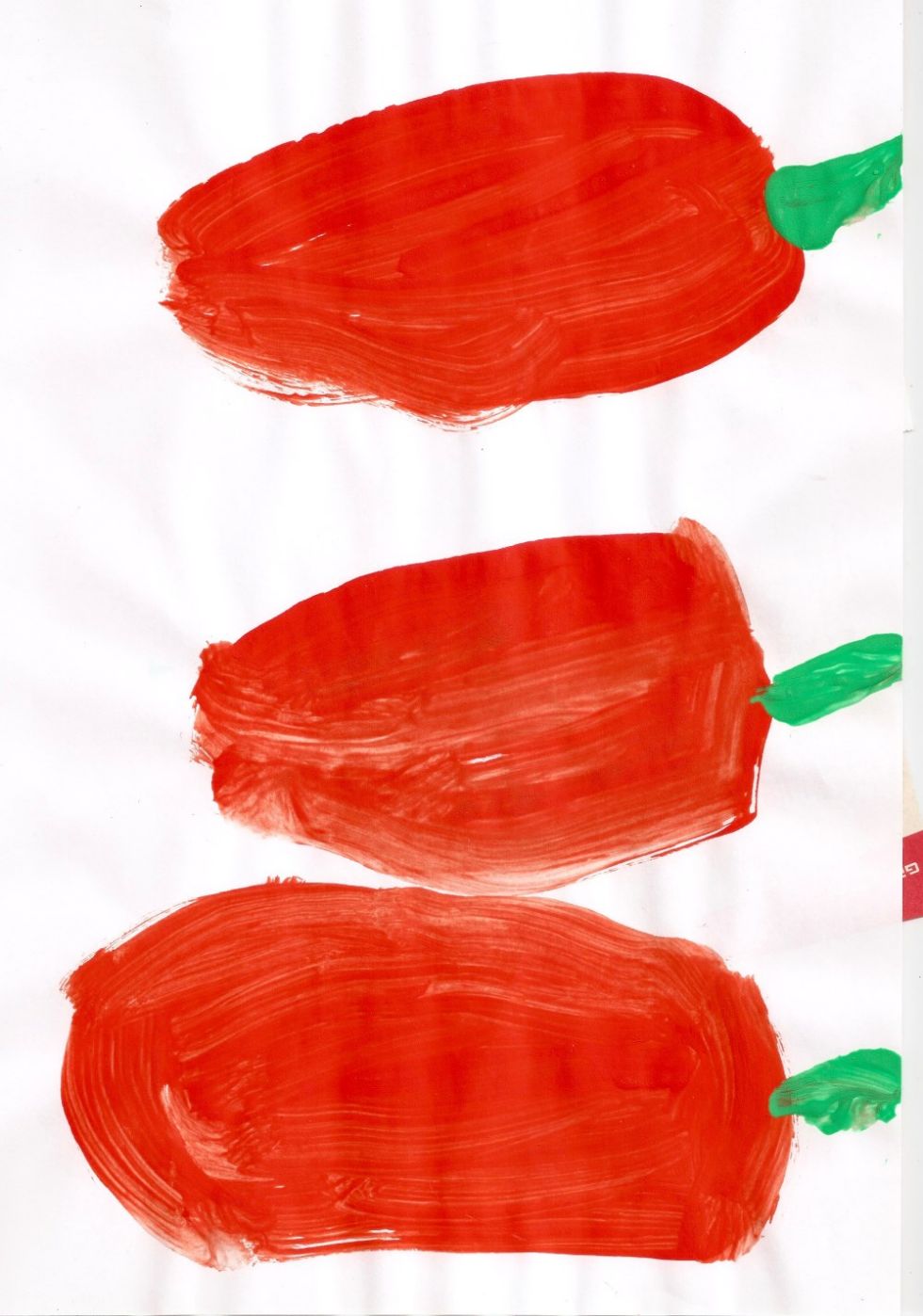 Our current school lunch menus are attached (please note allergens are marked on the menus in the following way: D = Dairy, G = Gluten E = Egg, S/S = Sesame, F = Fish, SF= Shellfish). The menus are still evolving and Nicole is tweaking them based on observations and comments from the children. The menus are also subject to change sometimes due to what our producers have in stock. Here are links to our key producers
http://www.brixhamseafish.com/
We would love to have your feedback on both the menus and school lunches - please contact admin@gayhurst.hackney.sch.uk
Other information about Lunch at Gayhurst
Children either have school dinners or packed lunch. Our school dinners are cooked on the premises and always include freshly baked wholemeal bread, a salad bar and fresh fruit. The ingredients are as local and organic as possible. The kitchen is nut free. There are daily gluten free and vegan options.
The cost of dinners for a week is £8.75 unless your child is in Reception, Year 1 or Year 2 in which case they are free (see below). Please pay your dinner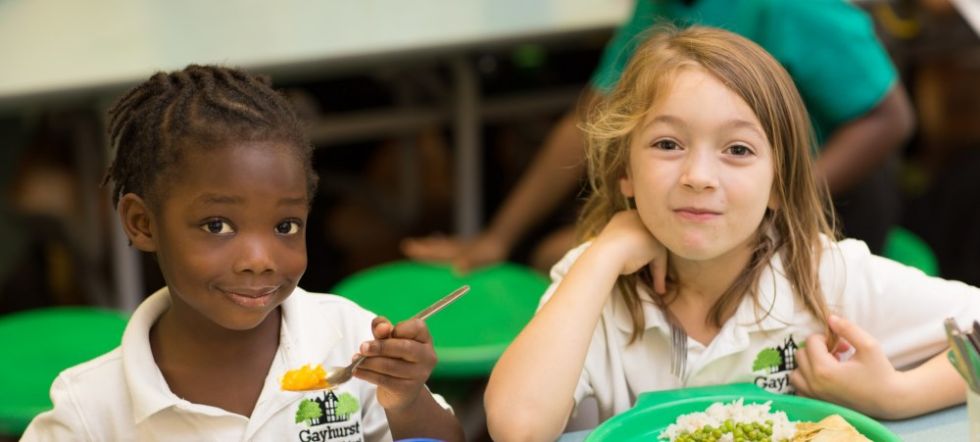 money in advance on a Monday morning at the office in an envelope marked with your child/ren's name/s and class/es. This helps save administration time. You can also pay for dinner money online - see the SCO Online Payment page in the Parents & Carers section of our website.
Children in the Infants (Reception, Years 1 and 2) receive a free piece of fruit each day at morning break time.
Water is provided for all children at lunch time, whether they are having a school lunch or bring a packed lunch. Children may bring a bottle of water to school, which they may drink in the classroom or the playground. Do give your child a small bottle of water labelled with their name: drinking water regularly prevents dehydration. Water bottles may be filled up from the water fountains.
Free School Meals
From September 2014 all children in Reception, Year 1 and Year 2 can receive Universal Free School Meals. Please see the application form attached below which needs to be completed by parents/carers and handed in to the Hackney Learning Trust. If you have a child in Nursery full time, Year 3, 4, 5 and 6 you may be able to claim Free School Meals. Please see the information leaflet below givning information about whether you could qualify for Free School Meals. A Free School Meals application form is also attached below. This needs to be completed and handed in to the Hackney Learning Trust.
Packed lunches
We encourage all children to have a school meal where possible but if you do prefer to send your child with a packed lunch please ensure it is healthy. Please see the guidance on what makes a Healthy Packed Lunch below. We do not allow crisps, cake or sweets in packed lunches or other foods with any red on the traffic light labelling system. Please ensure that children do not come to school with foods that fall into this category in their packed lunches. Thank you!
No fizzy drinks, cans or glass bottles are allowed. Please do not include them in packed lunches. If it is your child's birthday, please check with the class teacher before bringing in cake. Please do not send in sweets, drinks or crisps for birthdays.