Dropping Off & Picking Up
All children enter the grounds of the school through the Gayhurst Road Gate or the Appleby Road Gate which are opened at 8:45am (please see the PDF at the bottom of this page, which shows Drop off and Pick up locations in the various playgrouns for each class). Adults dropping children off should stay with their child in the playground until the bell rings. The bell rings at 9am and the doors to the school are opened. Adults must not enter the school with their child.
If you would like to speak with your child's teacher, please inform the school office.
Please inform the office if someone else is picking your child up from school so that the class teacher can be informed.
Your child must be picked up at 3:30pm (unless they are in an after-school club) from the class' designated area – see PDF below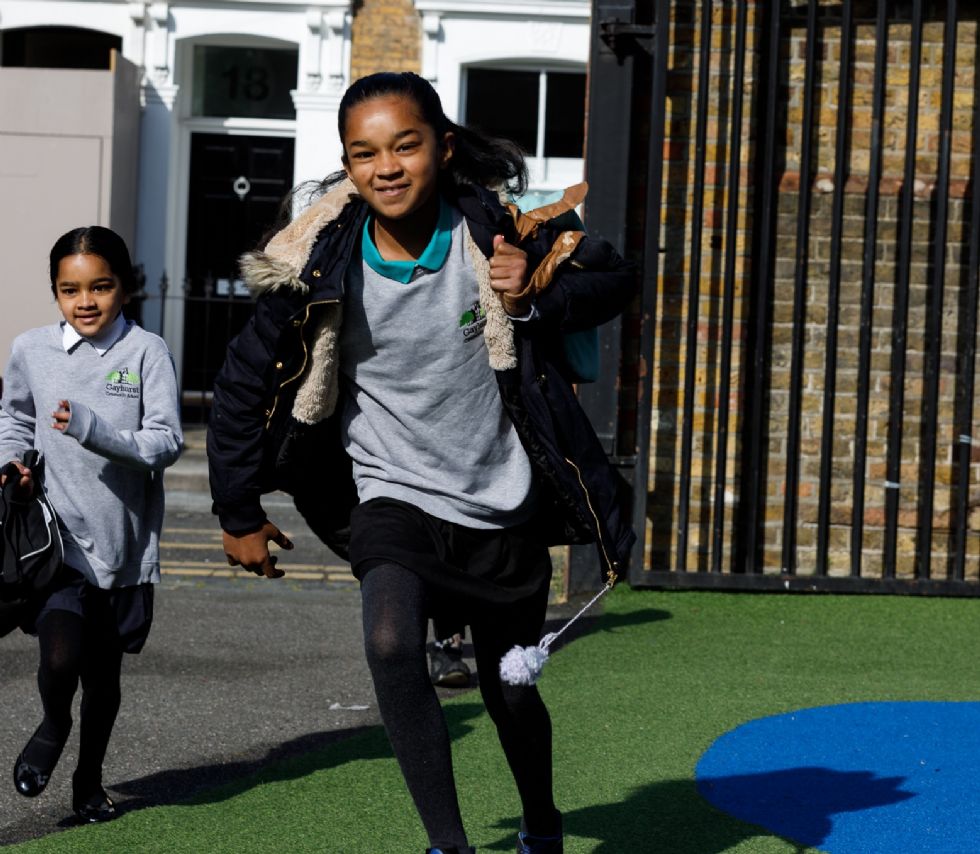 Please inform the office if you are going to be late picking up your child. Any children being picked up late will go to the learning mentor's office. All parents picking up late must sign the late book. If you are late often, you will be contacted by the school.