Dropping Off & Picking Up
All other children come into school from the Key Stage One or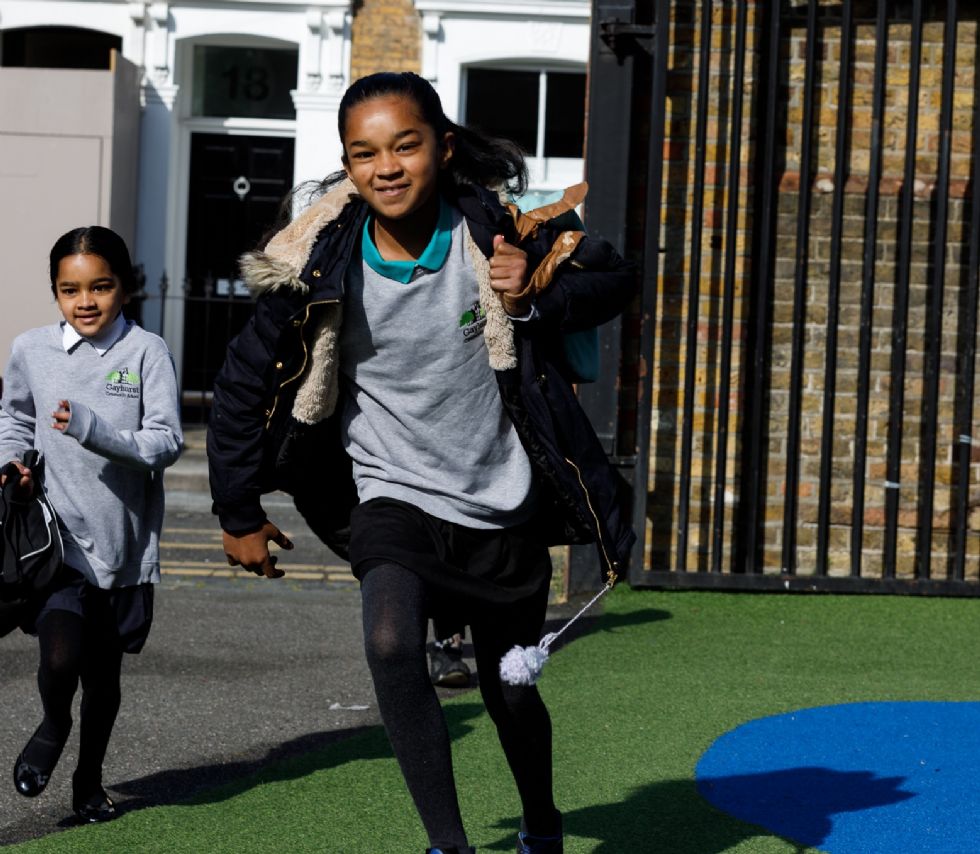 Key Stage Two playgrounds in time for the bell ringing at 09.00am. The gates on both Gayhurst Road and Appleby Roads are opened at 08:45am. Children must be accompanied by an adult if they are arriving before 09:00am.
All parents should say goodbye to their children in the playground to ensure a smooth start to the day. If you do need to talk to your child's teacher, please write a note and hand it into the school office.
Please inform the Office in writing if a different person is picking up your child.
Your child must be collected at 3.30pm unless they are attending an after-school club. All children are collected from pick up points in the playground.
Please inform the Office if you are delayed in picking up your child. Any uncollected children wait with a Learning Mentor. Late parents must sign the late book. If you are late often, you will be contacted by the school.
Please click here for our website page on Attendance & Punctuality