Computing
At Gayhurst School we have invested heavily in technology.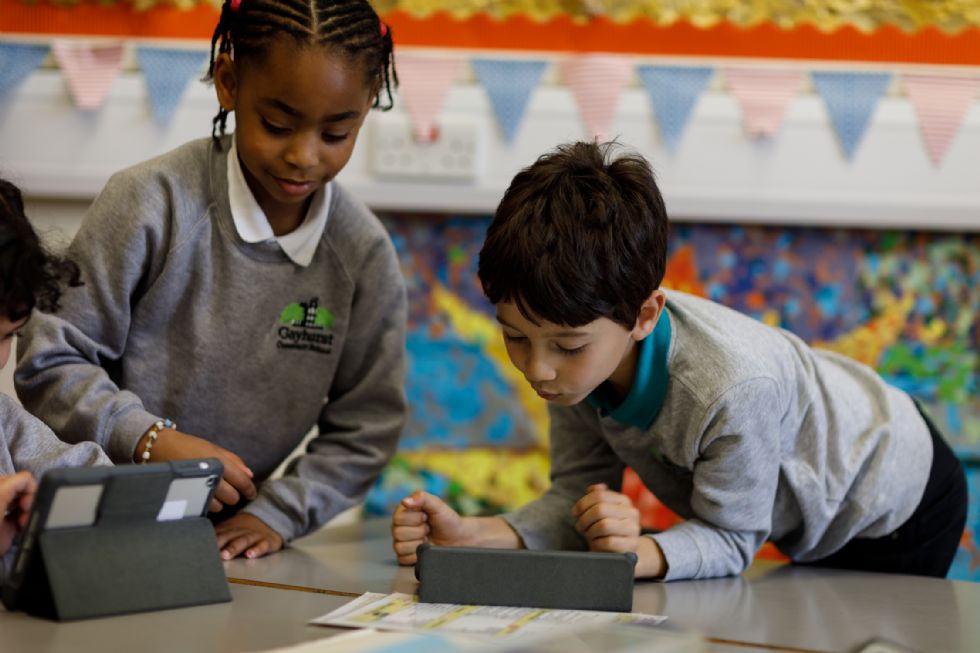 Our commitment to the computing curriculum includes the provision of more than 75 iPads to ensure comprehensive access and varied teaching opportunities, from Nursery through to Year 6. In our current digital age, the focus of the curriculum has moved away from ICT being taught as a standalone subject, to one that presents an opportunity for improved learning experiences across the curriculum. Our children are encouraged to use their increasing digital skills to enhance learning in each lesson, giving them new and exciting opportunities to carry out their work. iPads are used daily in classes for varied activities and subjects, from Accelerated Reading, to mind-mapping through Popplet and bar modelling in Maths. Our focus on the three strands of the Computing Curriculum enables each child to learn the skills required in today's ever evolving world, and to apply these across their various interactions with technology throughout the school day.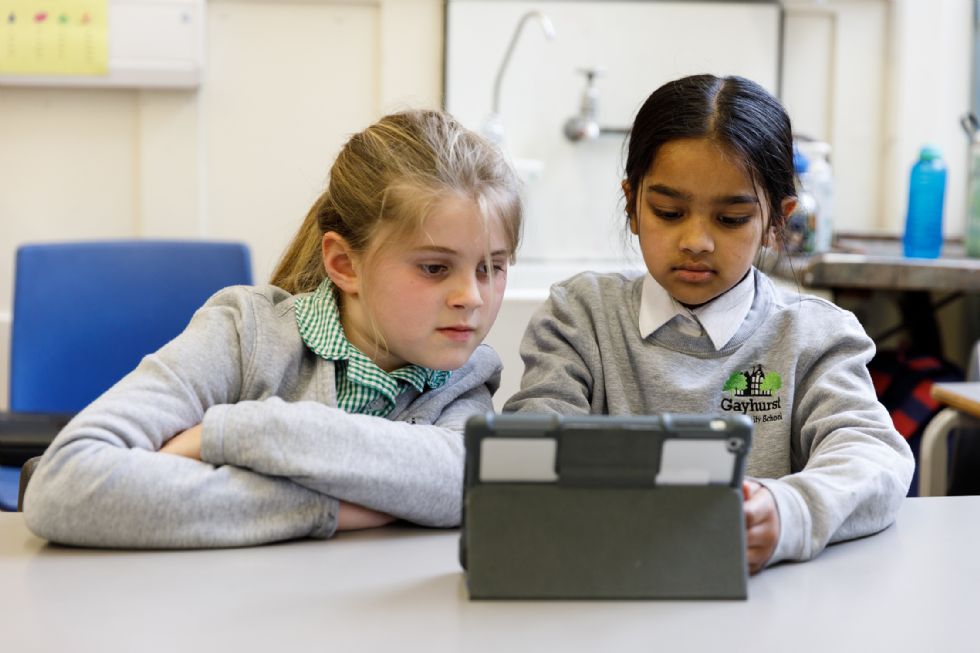 Our Computing teaching ensures that each child covers the three key components of the Computing Curriculum:
Computer Science (CS)
Information Technology (IT)
Digital Literacy (DL)/e-Safety
Computer Science
Our Computer Science teaching and learning focuses on computational thinking, which means children learn to solve problems, design systems and understand the power and limitations of human and machine intelligence. Our computing lessons teach coding and computer programming, but also how to use this systematic approach to problem solving across a range of disciplines. Our children are taught through a variety of applications and programs how to understand algorithms, design and debug programs to accomplish specific goals and to use logical reasoning to problem solve.
Children in EYFS use iPads and Beebots to start their journey into understanding and writing code. Children in Key Stage 1 learn how to code across a range of functional, user-friendly applications, such as Lightbot, Daisy the Dino and Alex. In Key Stage 2 our children increase their programming ability through extensive use of Scratch.
We are proud to offer a weekly after school Code Club. This club encourages children from years 5 and 6 to further develop their programming and coding skills.
Information Technology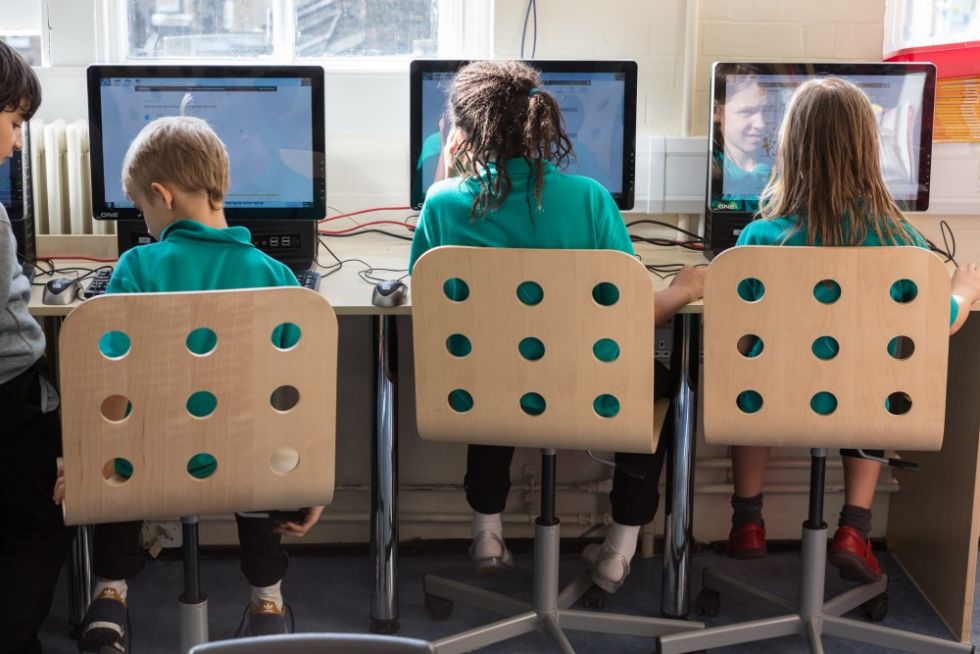 During Key Stage 1, Children at Gayhurst use computer technology to research within a range of projects. They create storyboards using iPads and digital cameras and also learn how to find and copy pictures from the web so they can manipulate these to achieve a goal. They learn how to store their work on Googledrive, where each child has their own folder within the school account. These folders act as portfolios of their work and develop as the years go on, demonstrating their increasing skills. Children learn how to use Microsoft Powerpoint to present their work.
In Key Stage 2 children develop their understanding of the World Wide Web in order to critically evaluate it. They learn how search engines, such as Google, create and order their search lists. They become increasingly aware of how computer networks are linked, and how the data stored on them is digitised to pass to other devices. Children create their own Wikis and webpages through learning basic HTML, and develop their skills in evaluating digital content. This provides the opportunity to actively participate as part of the collaborative digit world, whilst learning how to discern appropriate and reputable material on the web.
Digital Literacy and E-Safety
E-Safety makes up an important part of the computing curriculum and is taught as part of each computing block. Further to this, each year we join thousands of schools across the country by taking part in Safer Internet Day. During every day of this week in February, children from EYFS to year 6 focus on age appropriate E-Safety lessons. For more information see https://www.saferinternet.org.uk.
In EYFS and Key Stage 1 children learn the importance of always using the internet in collaboration with adult supervision. They learn to share how they are exploring the internet with parents and carers and to keep their personal details private and safe. Important emphasis is placed upon children learning to tell a trusted adult if they don't like what they see online. At Key Stage 2 these key safety messages are reinforced through discussion and multimedia lessons; children will learn about how email and social networking sites work, how they can keep themselves and their friends safe in the anonymous and ever-changing worldwide web.