Art and DT afternoons
Our classes were very busy being creative during the week before half term, with everyone taking part in a specific Art & DT project for an afternoon, and an invitation for parents and carers to come along and help. Here are a selection of some of the projects that took place.
Full Time Nursery make kites
For our Art & DT session we made kites as part of our TOYS topic. It was great. Aaron's mum and Jessica's mum were really supportive - we had great fun.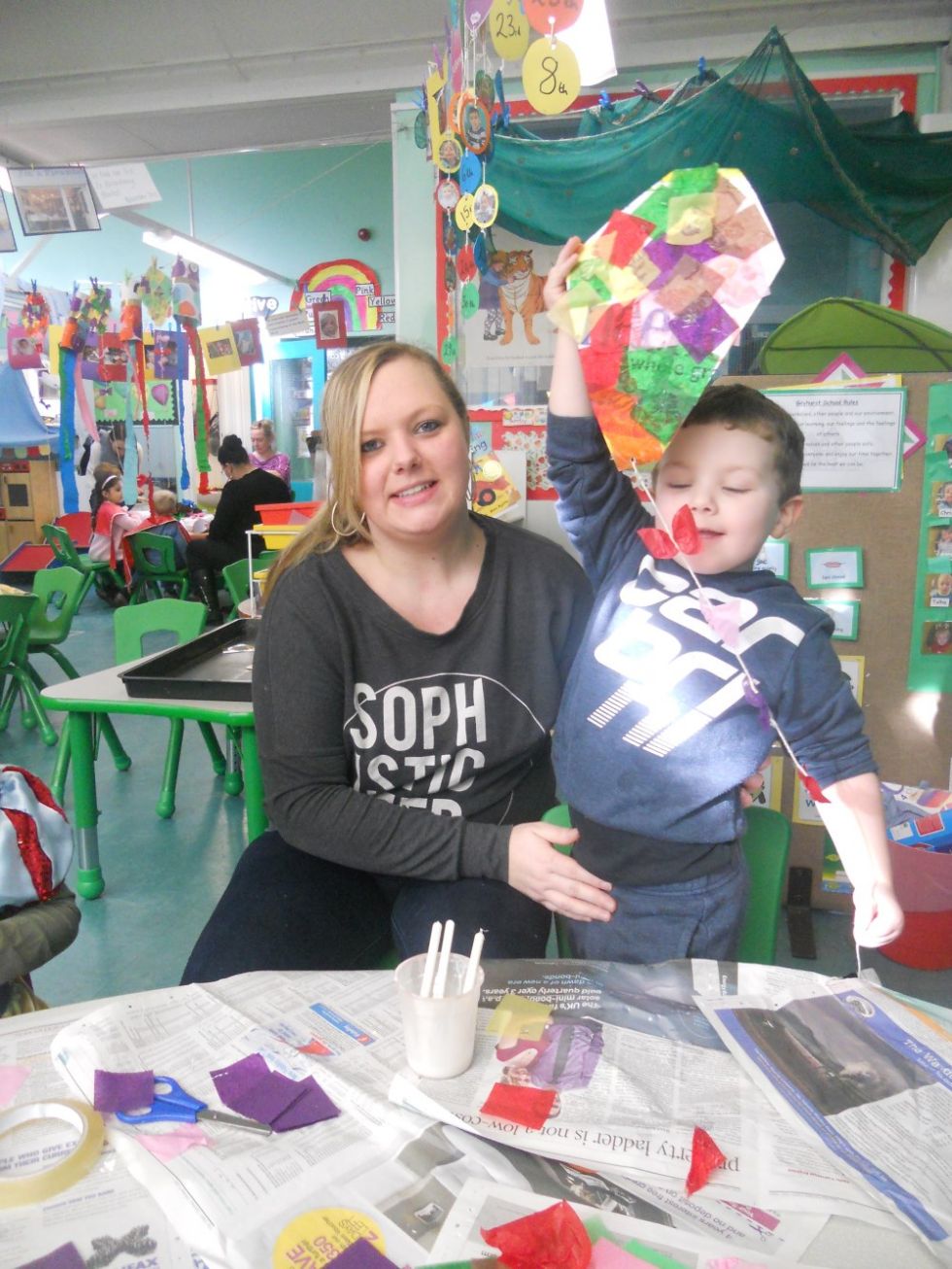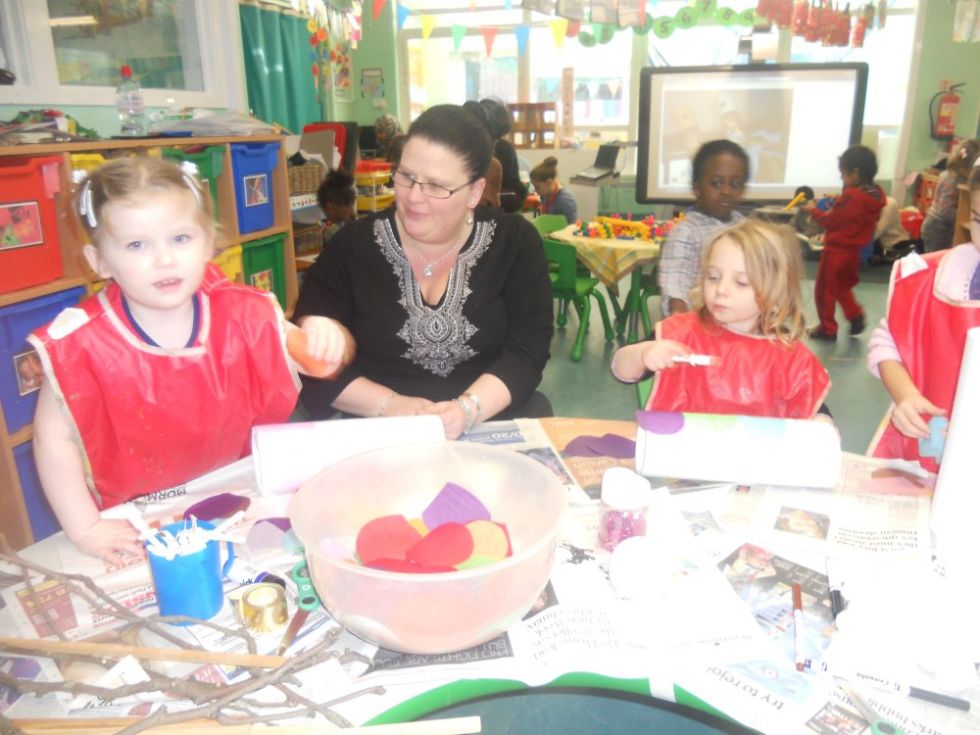 Reception's Peg People and Cars
We made superheroes and princesses out of pegs as well as making cars out of bottles and wood. We got to use a saw to cut the wood!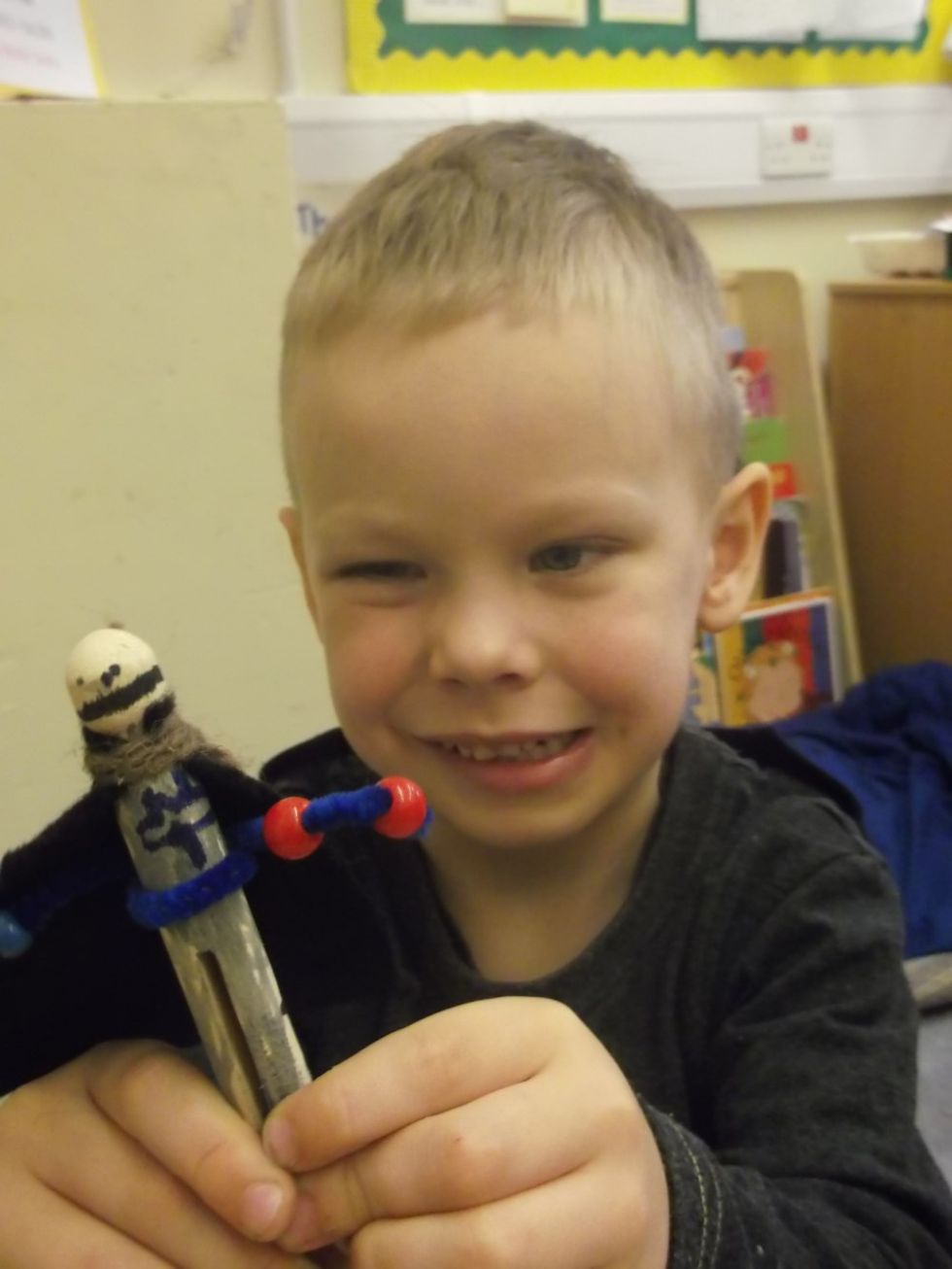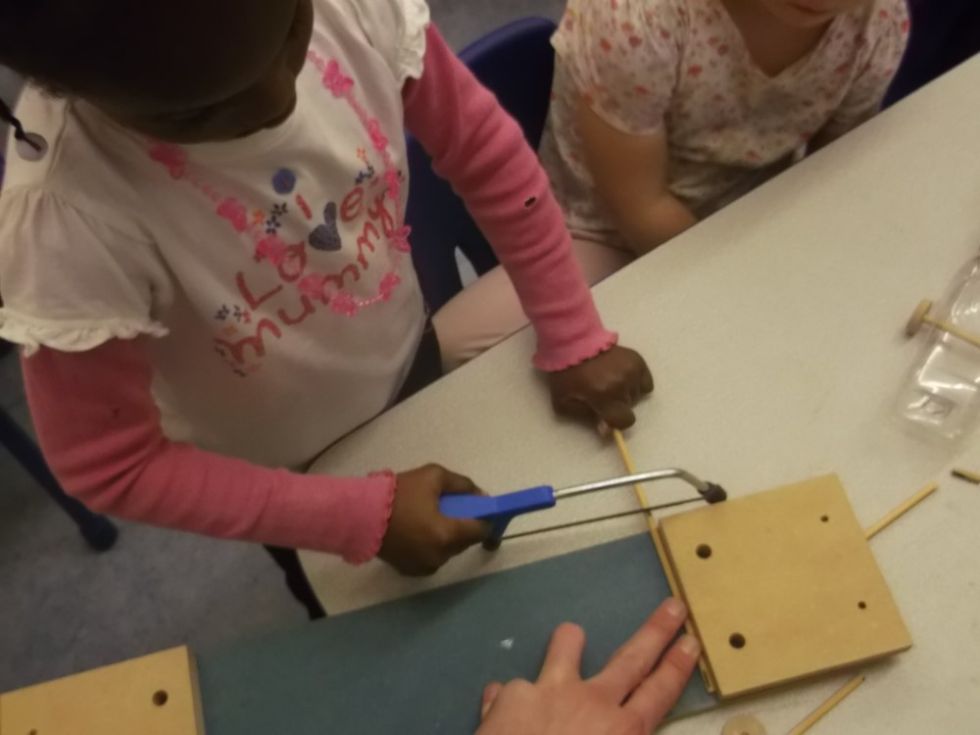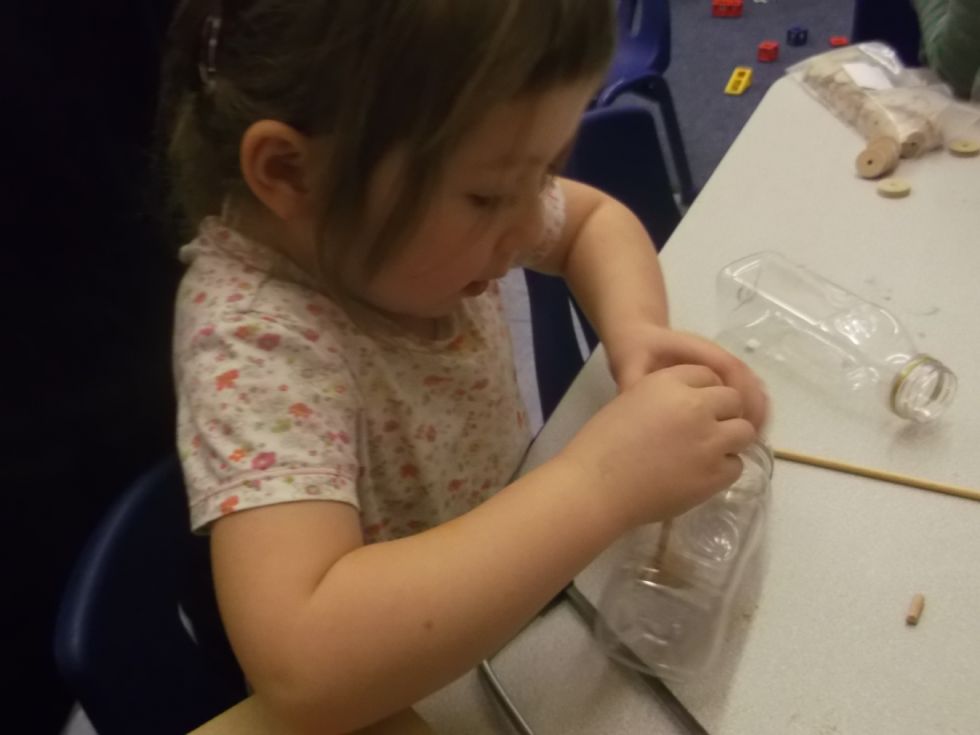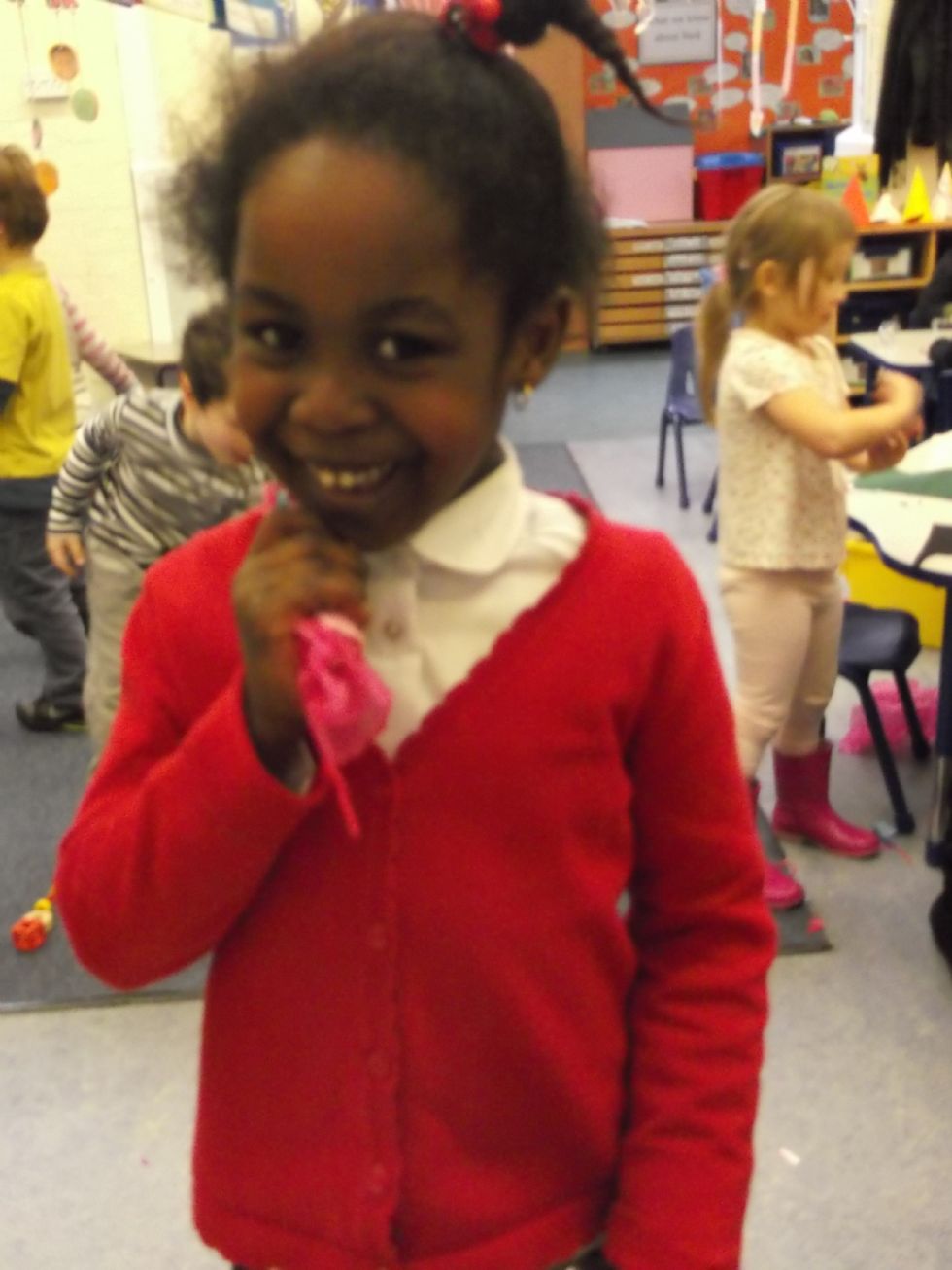 1/2R's Sock Puppets
For our special Art/D&T afternoon we made sock puppets. We used large white socks, googly eyes, buttons, wool, ribbons, sequins, assorted hands and feet and pom-poms. Eva J's mum Rachel, Eva B's mum Miriam and Isaac's Nan Sarah helped us cut and stick all the different materials.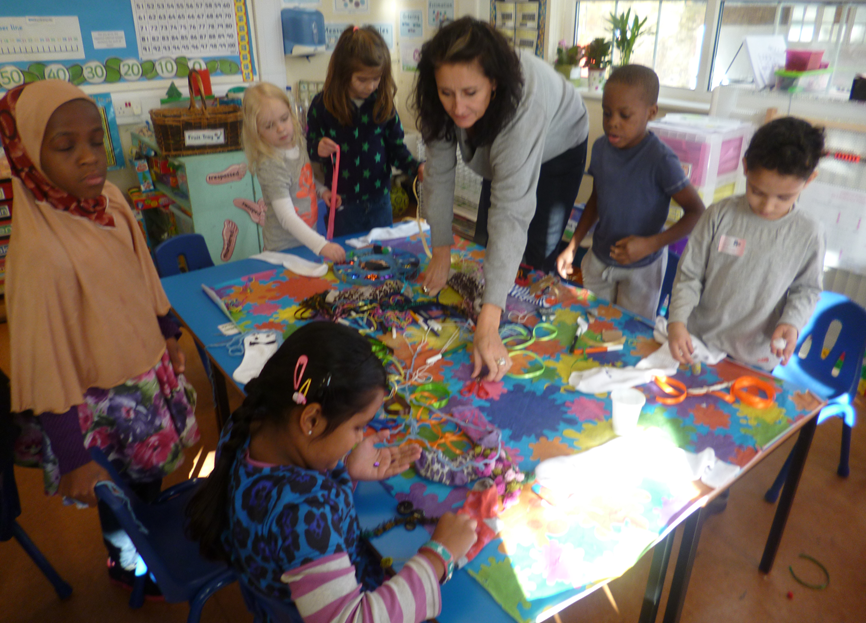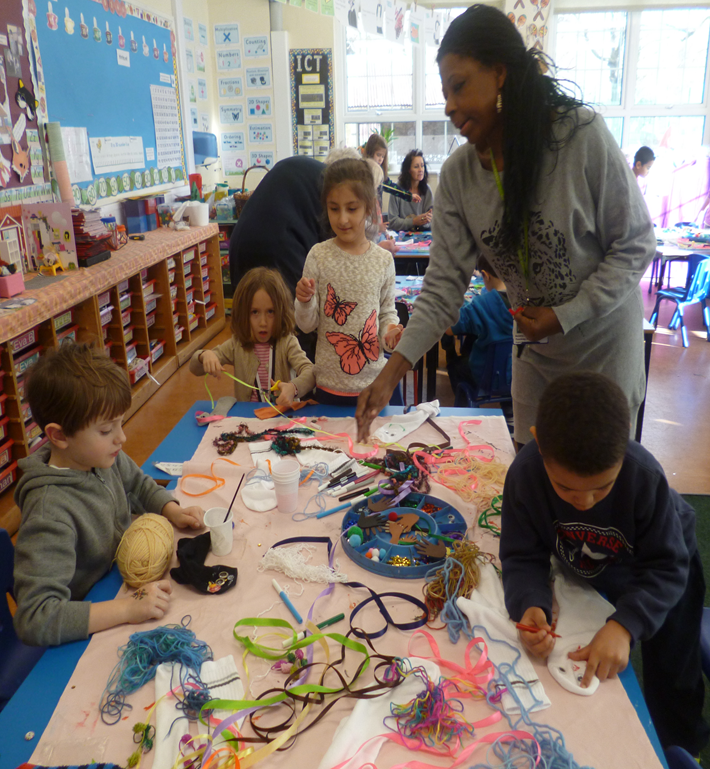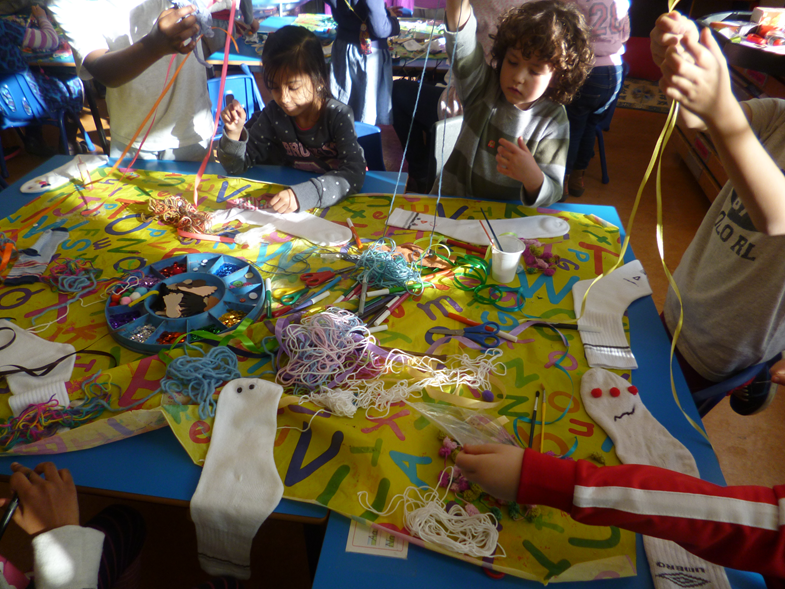 Tudor Crowns for 3/4A
Class 3/4A learnt about Tudor clothing and looked specifically at what the Kings and Queens wore. We then made our very own Tudor crowns.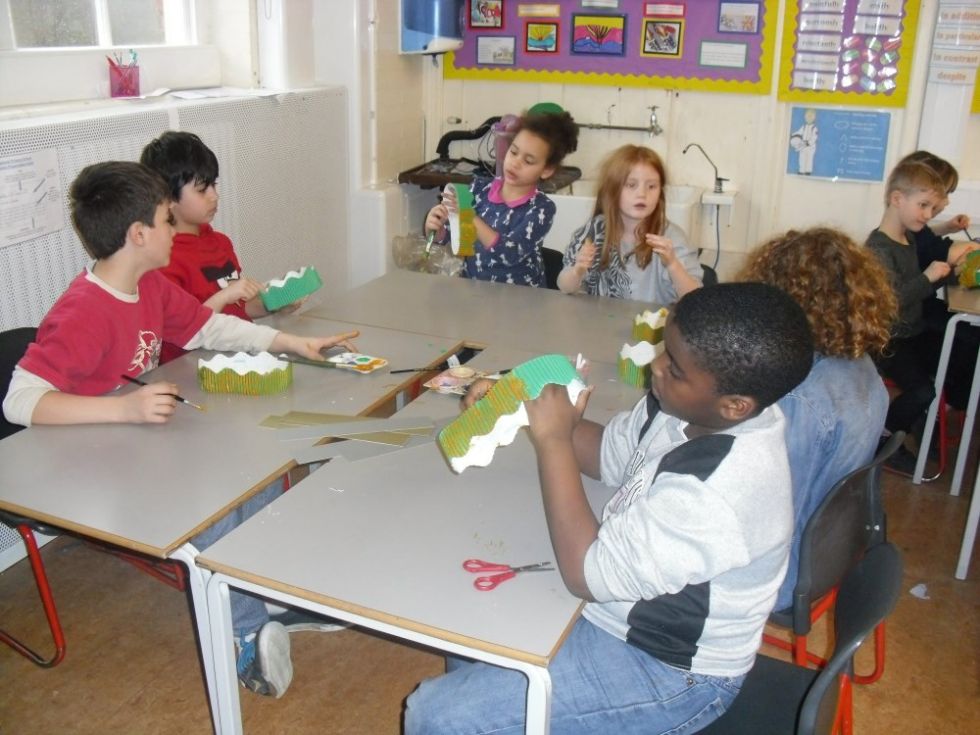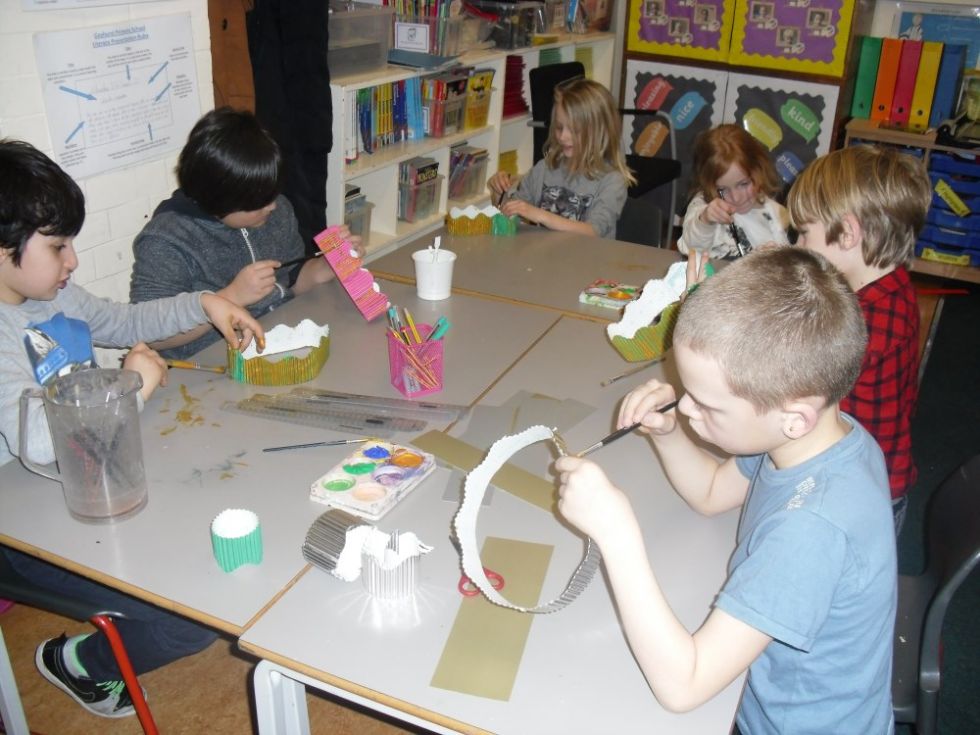 A very big thank you to all the parents and carers who came along to help in various classes.