Mudlarking trips
Years 3 and 4 went to the Thames River for Mudlarking trips this week The children really enjoyed themselves. Here are some photos and comments from 4L:
"It was amazing, I found a piece of Tudor pottery which is hundreds of years old!" -Demi.
One parent said her child was so excited she couldn't stop talking about the trip all weekend.
"I searched and found a pipe bowl and pipe which is very, very old." - Mantaz.
The whole class enjoyed rummaging around in the mud finding treasure and found a range of items including Tudor and Victorian pottery, coral, shells, bones, iron nails and much more. Dennis, their history guide from the Museum of London, explained the history behind the river and their finds.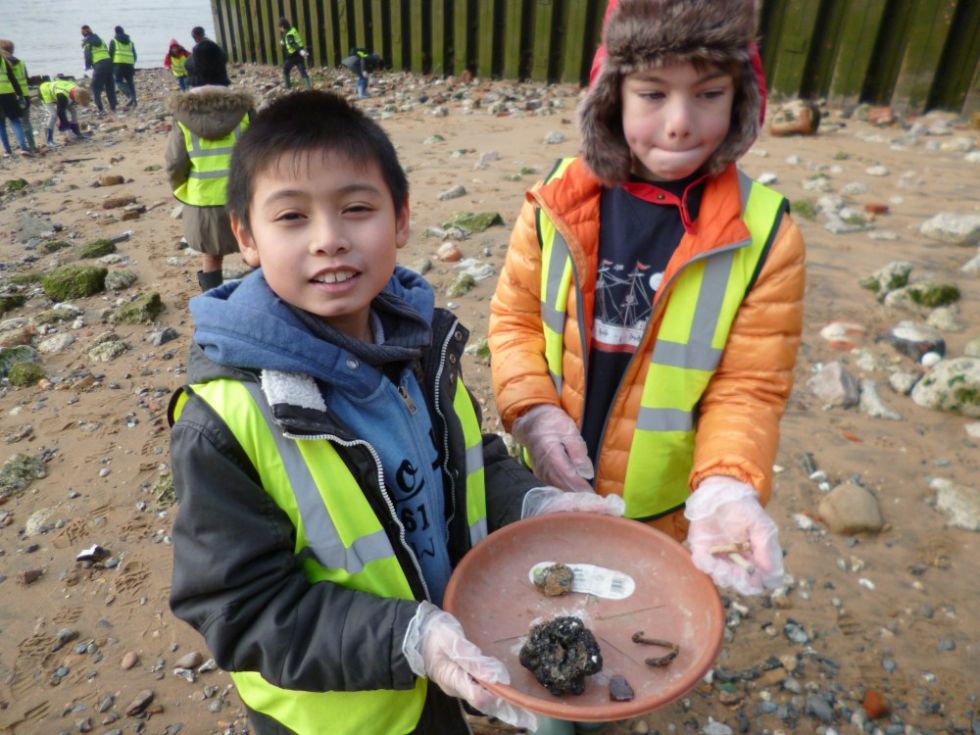 Son and James show off the coal and pipes they have found.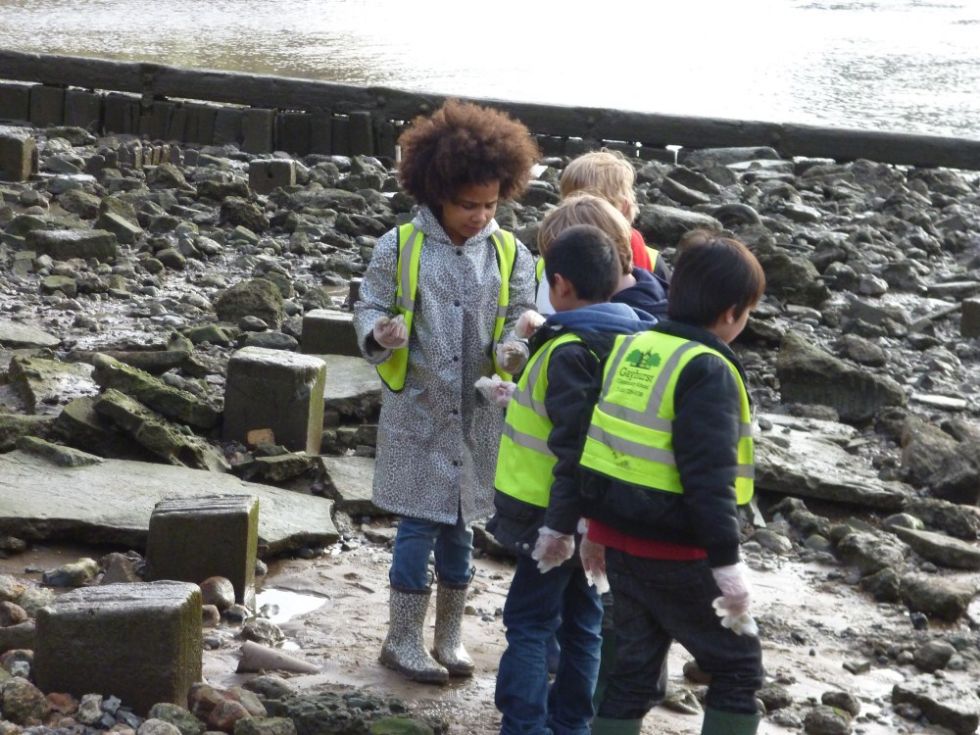 Cydney showing off her treasure.