Gayhurst host Jamie and Jimmy's Friday Night Feast
On Thursday 12th July Gayhurst hosted Channel 4's programme Jamie and Jimmy's Friday Night Feast.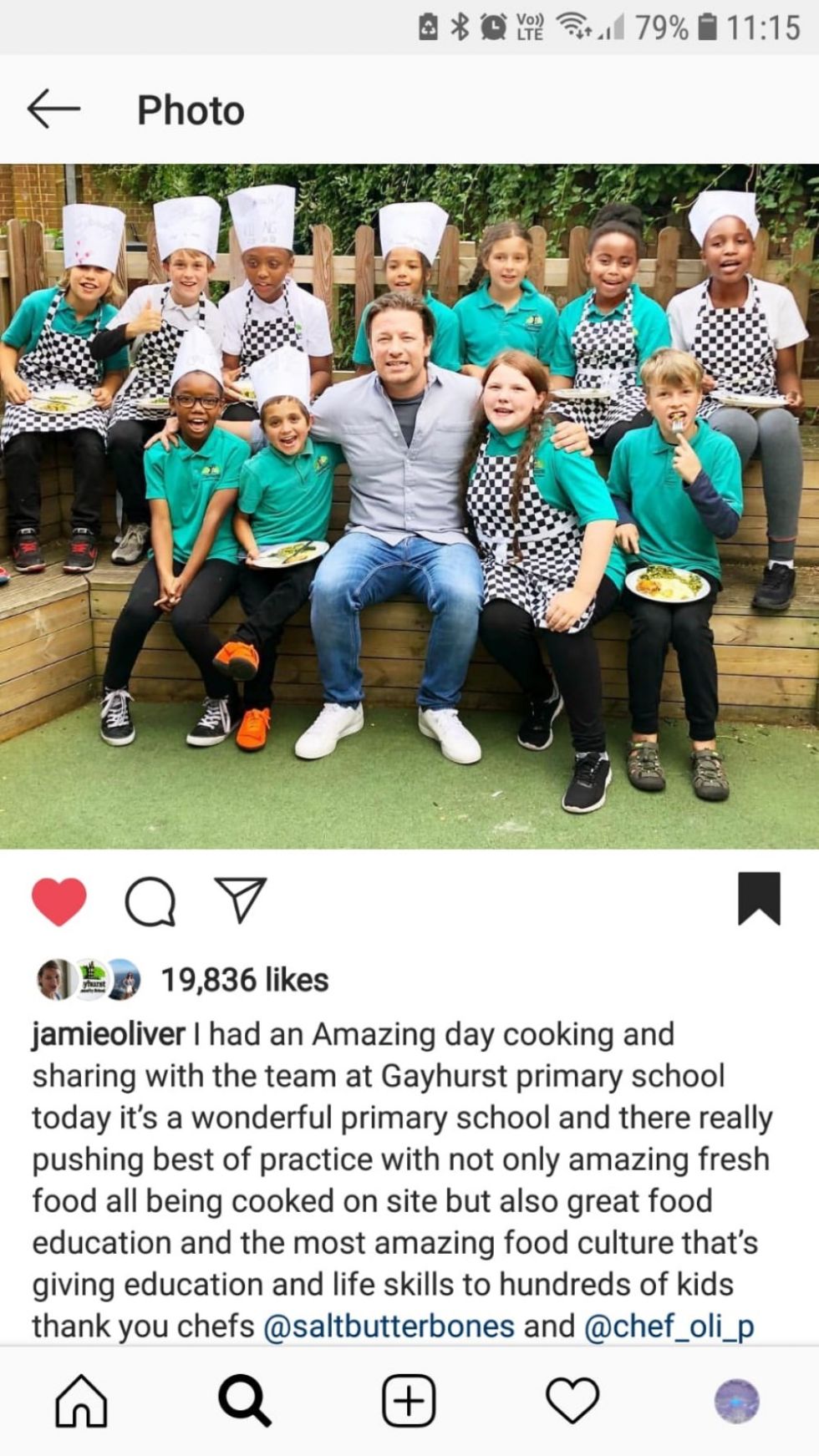 The idea was to present excellence in school food and in the evening headteachers, governors and parents from all over the country were invited to the school to find out about what we do and how it built on Jamie Oliver's own 2005 campaign to improve school lunches. Jamie, Jimmy and Nicole, Oli and Christina from the Gayhurst kitchen, served all the children pumpkin curry which Jamie had helped prepare in the morning.
It is fantastic recognition for Nicole and Oli and all the Gayhurst kitchen team who work so hard for Gayhurst children every day and for all the staff who have helped integrate our new food curriculum into lessons and daily life at Gayhurst. The school will continue to support the development and training of new chefs and helping other schools to develop their provision whilst keeping food costs down. Well done to everyone involved in what turned out to be a very long and busy day.