Creativity Week 2018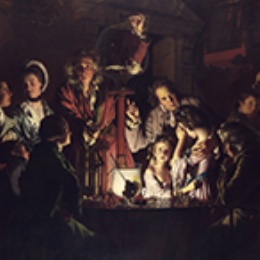 Find out about the great Creativity Week we held at Gayhurst at the end of last term....
At the very end of last term, Gayhurst welcomed 5 School Direct Traine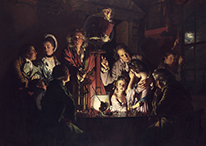 teachers to help run our Creativity Week. We linked our Creativity Week to the National Gallery's 'Take One Picture' scheme for which the focus painting for 2017–18 is An Experiment on a Bird in the Air Pump by Joseph Wright 'of Derby'.
During the week children and staff were immersed in designing andparticipating in a range of cross curricular lessons, using the painting as a stimulus. Some classes chose to plan English, Maths, Science and other subject areas around a bird theme. The children in Nursery and Reception sang rhymes such as 10 little ducks and made beautiful props and masks using a number of materials including feathers. They learnt about the lifecycle of a hen and produced non-fiction books filled with bird facts. They also created a collaborate bird cage. "I really liked the abstract painting of a bird cage and all the writing." Marnie RA
KS1 children picked up upon the moon in the top right corner of the painting and decided upon a planetary theme. Papier-Mache was the chosen material, and with a little imagination, the children flew off into space to create their own vibrant planets. 'I loved creativity week because it was so much fun.' Lila 1/2S.
Years 3 & 4 also went with a bird theme and created elaborate 3D artworks. 3/4K, 4P & 4R used papier-Mache techniques to create bird masks, before heading to London Fields in a protest march; defending the rights of animals, while the children in 3L & 3H used clay to create miniature birds that were displayed on ornate plinths in the classrooms. "It was inspiring, I learnt about travelling scientists from the past." Addison 3H
Years 5 & 6 created puppets based on the characters in the painting. On Thursday morning, a number of children performed their puppet shows at the newly made pop up theatre in the top hall. 'We really enjoyed writing our own play script because after we got to make the props and then performed it to an audience.' Omar and Rowan 5B
Well done to all the children who took part in Creativity Week and produced some fantastic work. A really big thank you to David Shephard, our Creativity Lead and the School Direct Trainees (Amy, Clara, Fay, Kader and Nashir) for planning a real treat for the end of term.