Work Week 2015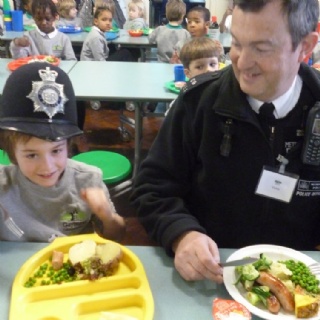 Gayhurst's Work Week 2015 was a fantastic success. Find out more about all the different professions and careers that the children learnt about.....
Gayhurst's Work Week got off to an exciting start this year with police constable Tim coming in for a visit! Tim visited all of our Reception classes, and Year 1 and 2. The children were able to ask questions about his job and find out what he does on an average day. Police constable Tim told us that his biggest job is to help people and keep people safe. All of a sudden during Tim's visit he got an important call about someone breaking the law and we all got to listen. As well as hearing all about his important job, we also got the chance to have a closer look at the police uniform and even try it on! Saskia (1J) said, 'I loved trying on this hat, I felt very important'. Sophia (1J) said 'He told us all about the rules and laws people need to follow.'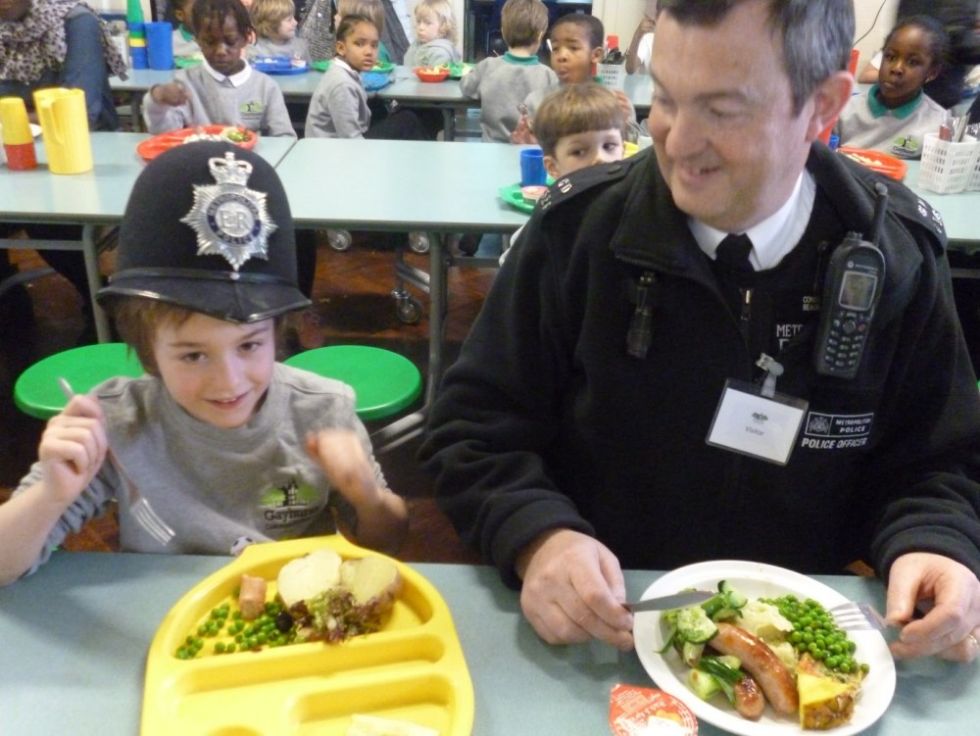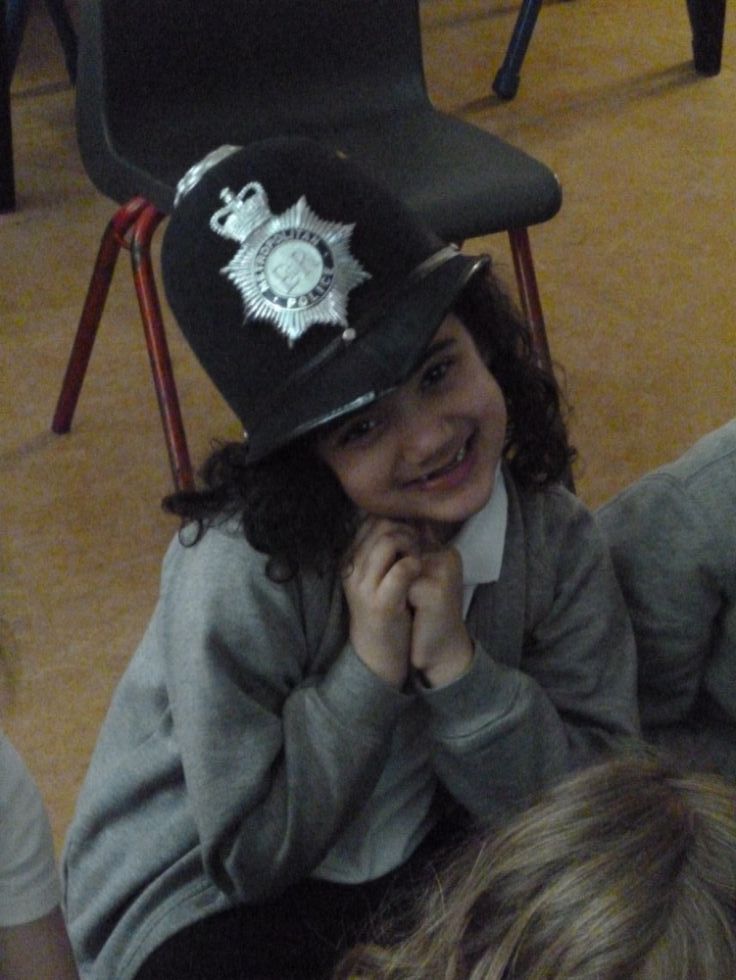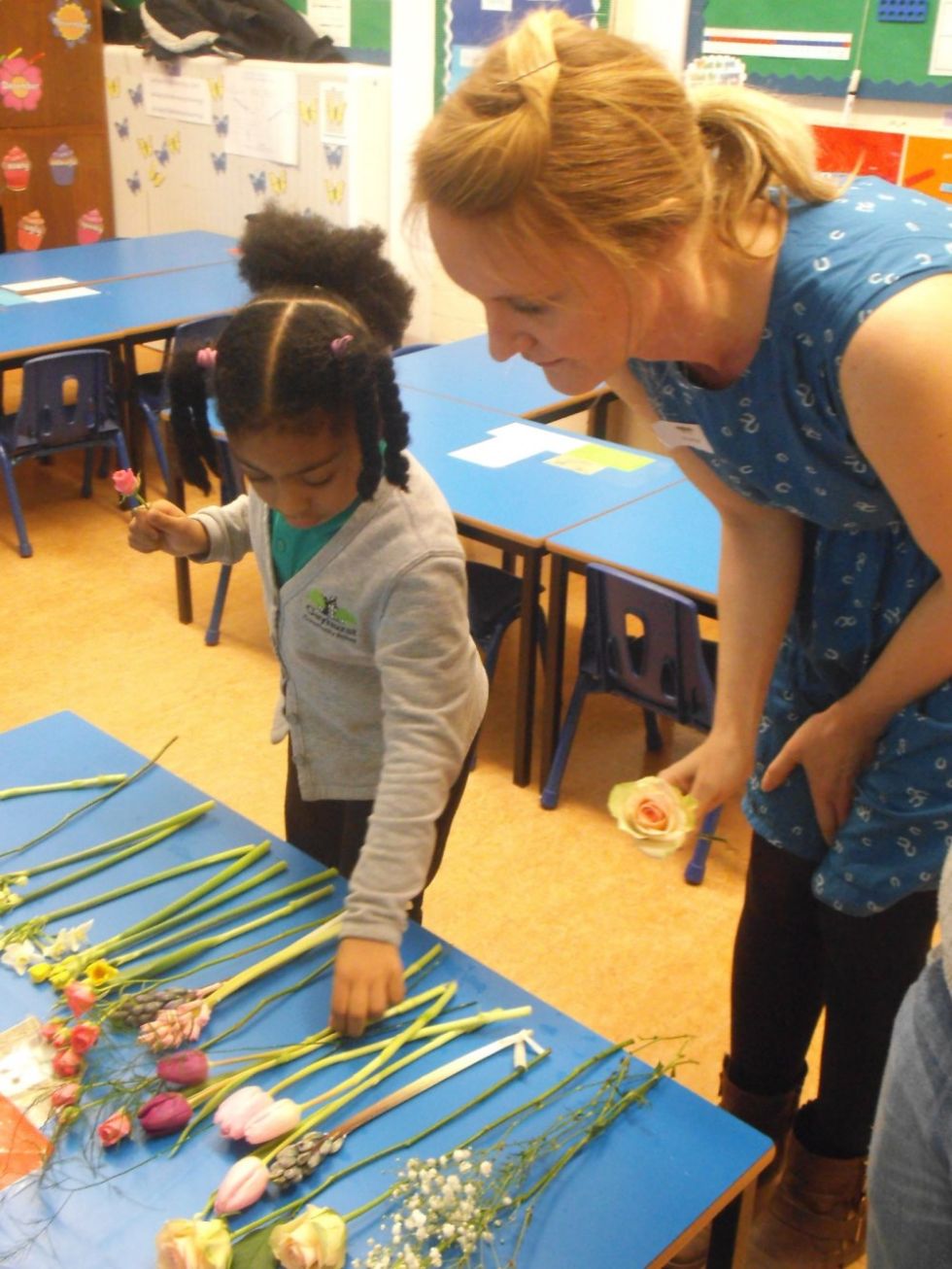 IH were very lucky as they had a visit from a florist. They got the chance to find out exactly what a florist does and got to see a variety of flowers. After this they were all given a flower pot and had to plant their very own flower to take home. Judea-Amalla said, 'I loved that we got to learn how to make a bouquet of flowers'.
As well as all of this the whole school were lucky enough to watch an assembly all about animation. Saskia and Lauren's Dad, who is an animator, showed us all the tricks of the trade. We got to look at all the stages of development for creating the film 'Paddington'. We got to see how they create animation stunts and also the tricks they use to bring Paddington Bear to life. Arlo 2A said 'It is strange how the bear comes to life'. Isabella 1J said, 'I bet being an animator is a very hard job', Zain 2N said, 'This is so cool, look how he moves'.
​​4L had a very special visit from a child psychologist. They spoke about how psychologists help children overcome difficult situations like bullying. 4L got the chance to ask questions and understand the importance of speaking out when upset, angry or worried.
3/4A had a visit from a lawyer who spoke about their job and how they provide justice for people who may have been mistreated. 3/4A also had a visit from a GP who talked about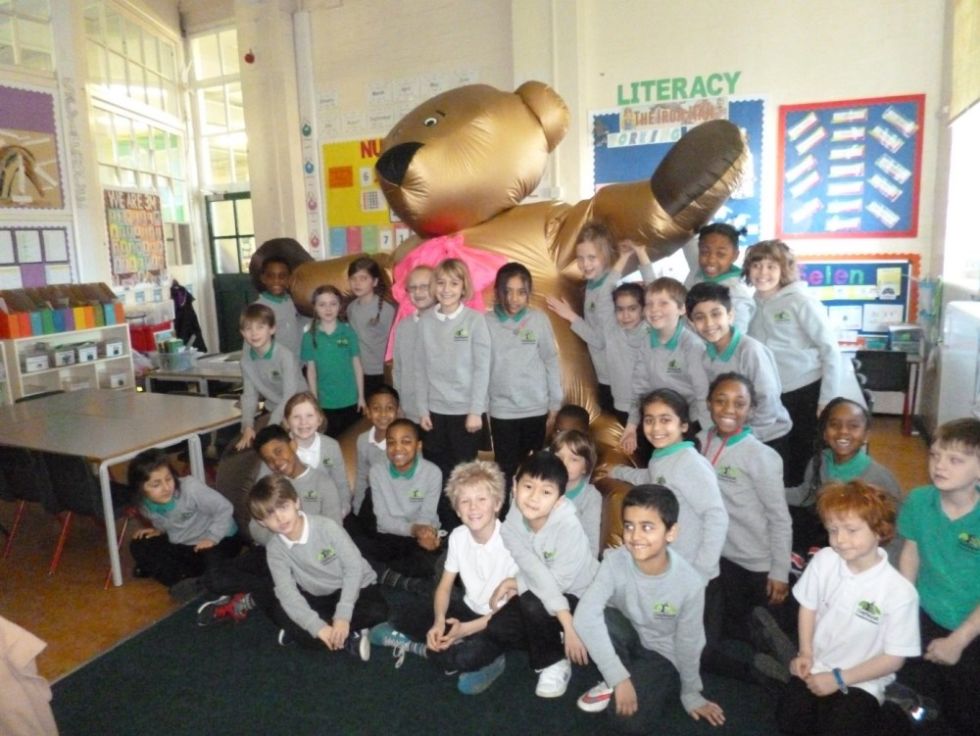 how they look after and help people who are feeling unwell. They also explained how important it is to understand all about the different medicines there are and how they should be used.
3M found out how inflatables are created. They learnt about how the difference in air pressure enables inflatables to stay inflated. All the children enjoyed a visit from a very friendly teddy. Thank you to Eva's (3M) mum!
On Wednesday 6W and 5/6E went to UCL. Isabel from 6W said, 'We were so lucky to meet Dr. Chris who works at the university and he has his own TV show too. Dr.Chris talked about viruses and how they spread and who is affected. We looked at normal blood cells and infected blood cells. It was very interesting'. Evie said, 'We even got to make our own virus. We drew it and then we explained what it does and how you catch it'.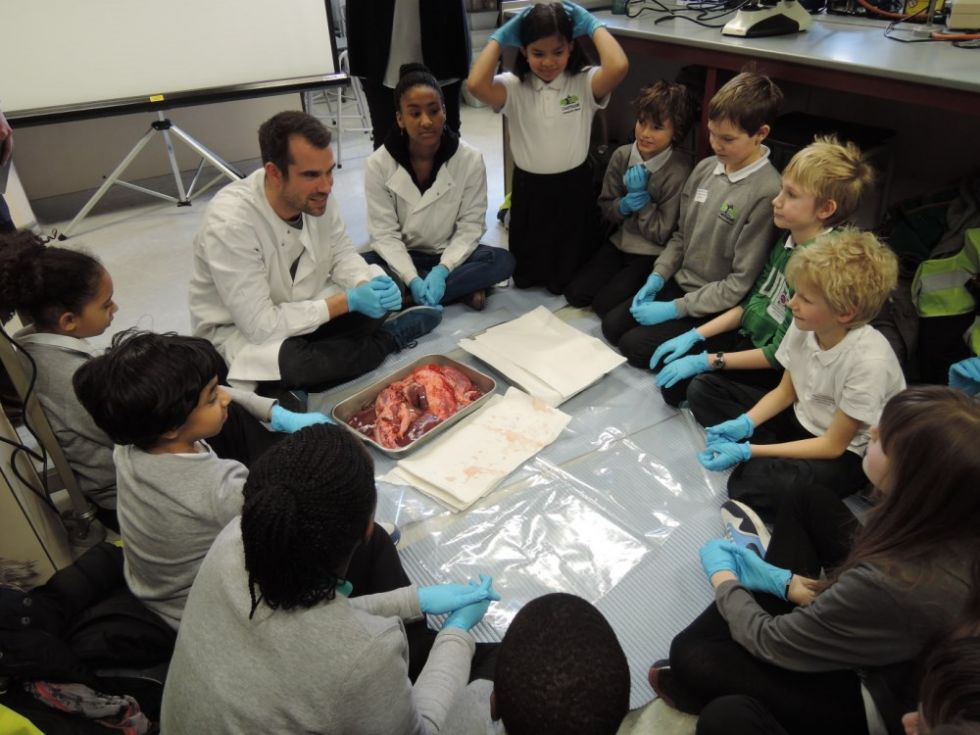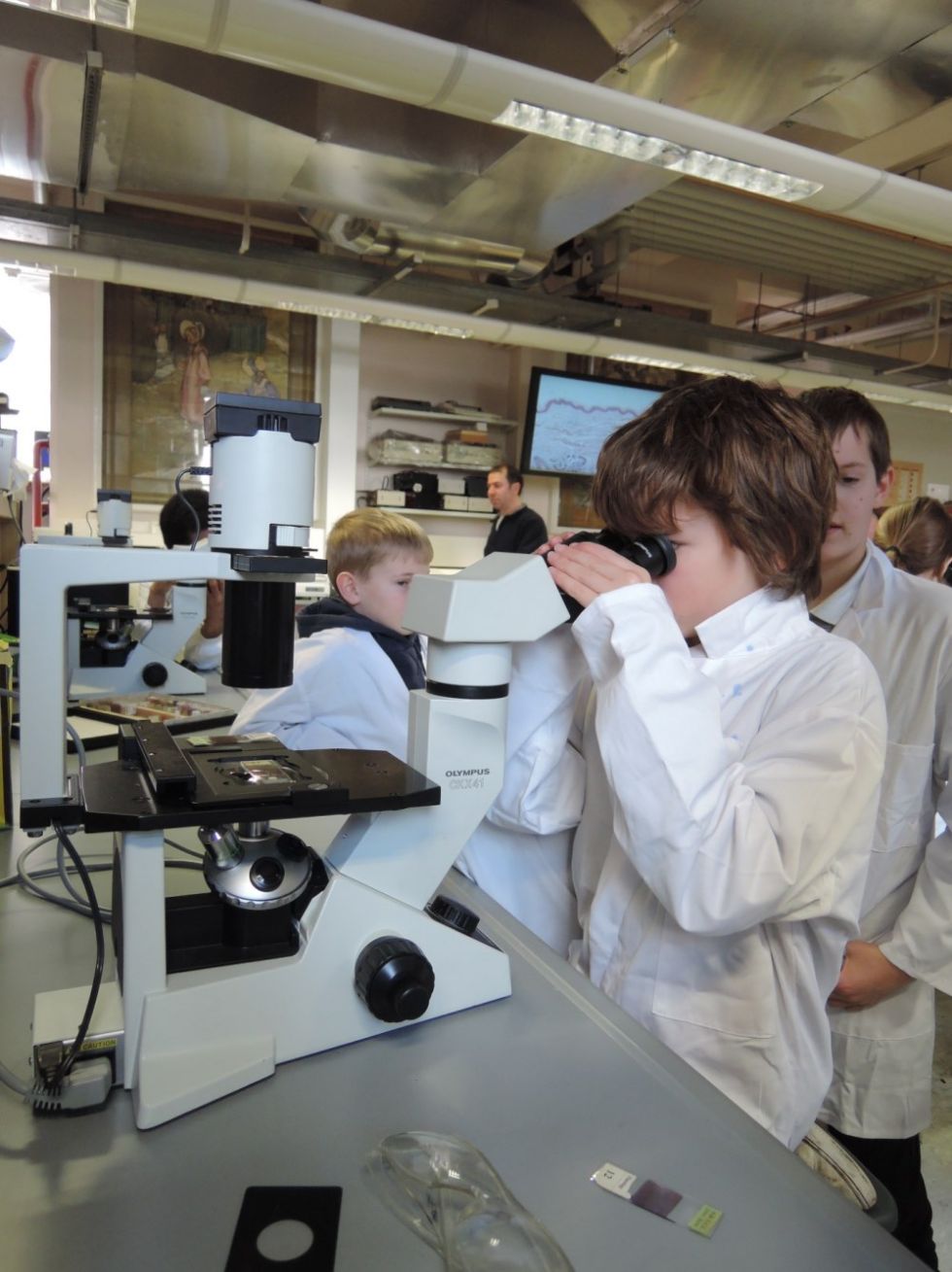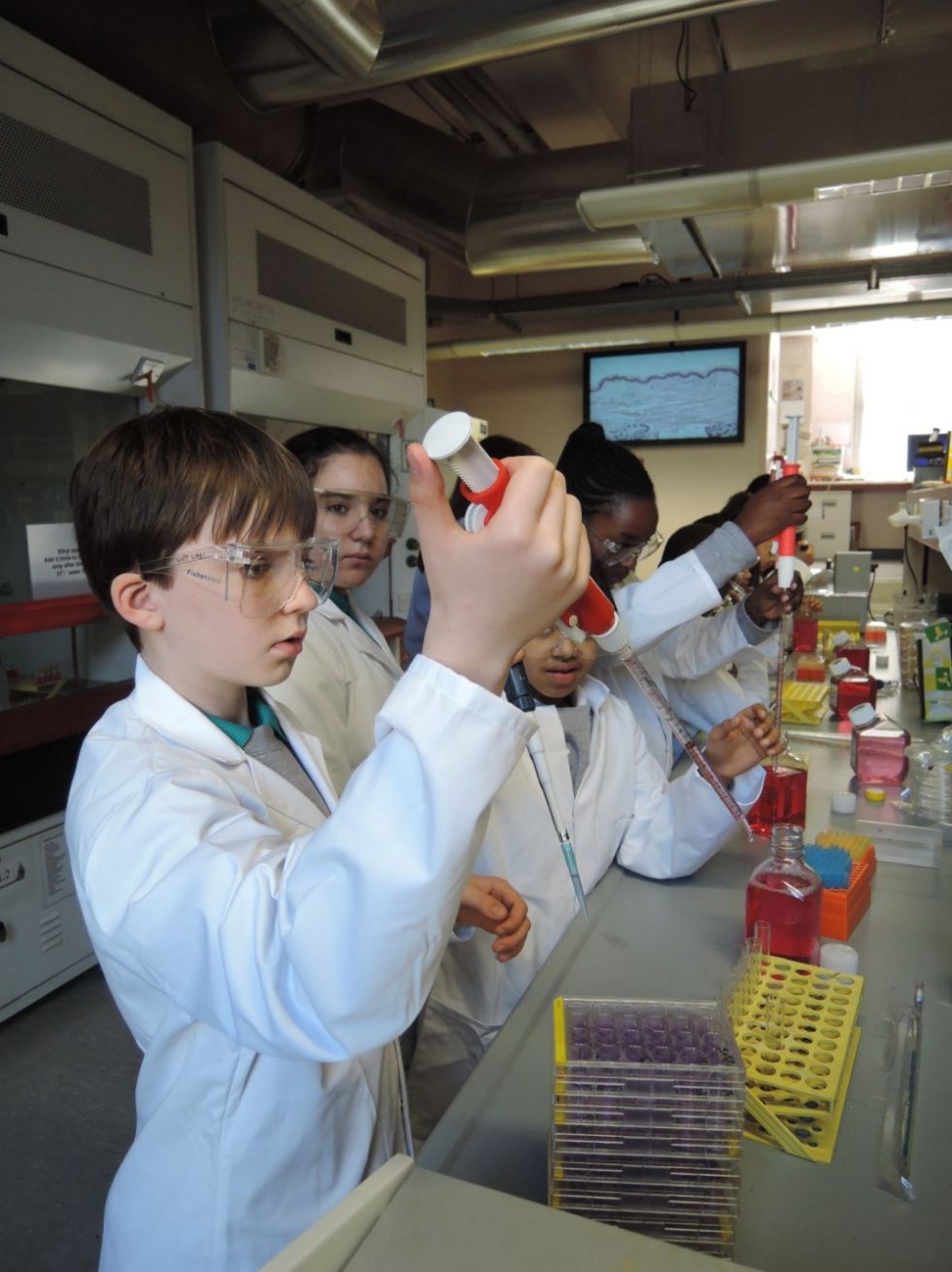 We had many more contributions during the week. A very big thank you to all the parents and carers who volunteered to take part in Work Week and helped to make it such a successful and inspiring week.
1/2H had a visit from Tristan's mum who is an interior designer. She showed them her planning boards and photographs of a bowling alley she designed in Germany. She told them where she gets her ideas from and the different processes of her job. Kaie said, 'I want to be an interior designer now'.