I am Hip-Hop album review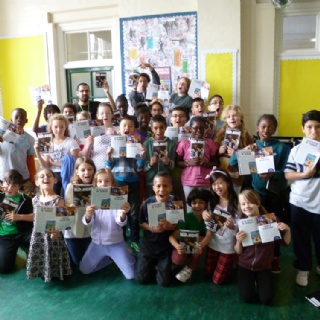 Power to the Pupils group will soon be recording their follow up album called 'Planet Hip-Hop'. Their first album 'Rising Stars' was recently reviewd in the London magazine I am Hip-Hop.
Members of Power to the Pupils, Gayhurst's very own Hip-Hop collective, are busy writing and rehearsing at the moment. The group will be recording its new album soon. The children received a boost this week when they discovered that last year's album, 'Rising Stars', is featured in London magazine I am Hip-Hop. The reviewer was very impressed by the range of topics covered and the quality of the writing. This year's album will be called 'Planet Hip-Hop' and will soon be on sale, together with a book of the children's writing and artwork. Look out for the book and CD soon - by the pupils for the pupils!