Winter Concert 2013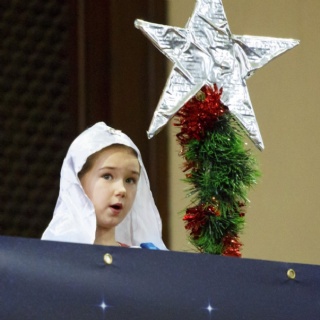 The Round Chapel was packed to the rafters on Friday with standing room only for what proved to be a hugely successful whole school concert
The Round Chapel was packed to the rafters on Friday with standing room only for what proved to be a hugely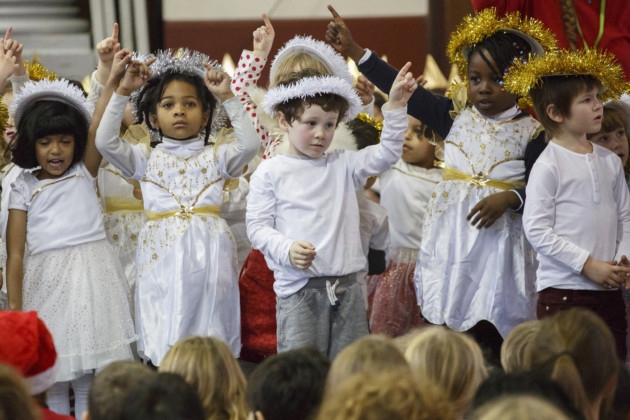 successful whole school concert. Nursery, Reception, Year 1 and 2 performed the Nativity, with children impressing all with their wonderfully clear narration, and enthusiastic singing and dancing. Then the rest of the school either performed dances they have been working on with Dorinia, and African drumming pieces they've learnt with Alex, or a variety of songs they've worked on with Ben, wowing the audience. The event closed with the whole school coming together to sing part of the South African national anthem, in remembrance of Nelson Mandela, followed by the song Celebration, which had parents and staff dancing in the aisles! Apologies for the late finish.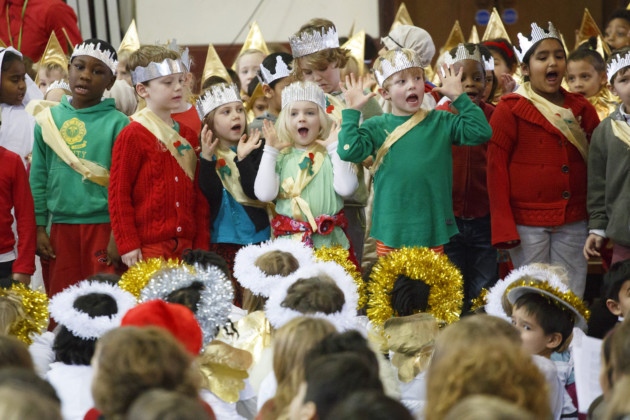 The concert was very well received - here are a few of the many comments made at the end of the event: "I loved the African drumming, it was very skillful"- audience member whose god-daughter is in Yr 3. "It was so nice to see all the years singing together"- parent of children in years 4 & 2. "The children's solos were really genuinely entertaining"- parent of a child in 2L."The African drumming was amazing – they all really kept together"- father of children in years 3 & 5."The Nativity Stars were so sweet! It was nice because we knew all the songs from last year's Nativity so we could join in"- Darcy and Ruby in 6L "The concert was wonderful. I found it very moving. We know Christmas has really started now!" - mother of children in Years 3 & 6. "It was amazing- I loved it all" Daniel in 5A.
"We loved the Oliver Twist dance, the Wise Men and the donkey"- Trinity and Naomi in 4M."Absolutely wonderful that every child gets a chance to shine" - parent of two former pupils with a child now in Reception. "I love singing Wise Men and Reach for the Stars" - Winner in 1/2R. "The children loved it - it's so great for them to see the older pupils drumming"- Melissa, Nursery teacher. "I thought the breadth and variety of songs and styles was great. It was very inclusive. I cried! Well done to all" - mother of children in Years 2 & 5."I liked it when I was singing" - Mahdi in 2A. "It was wonderful- fantastic– a very joyous event!" -father of child in Reception.
The event was covered by the Hackney Gazette - click here to see their article. You can see more photos in our Winter Concert 2013 photo album.